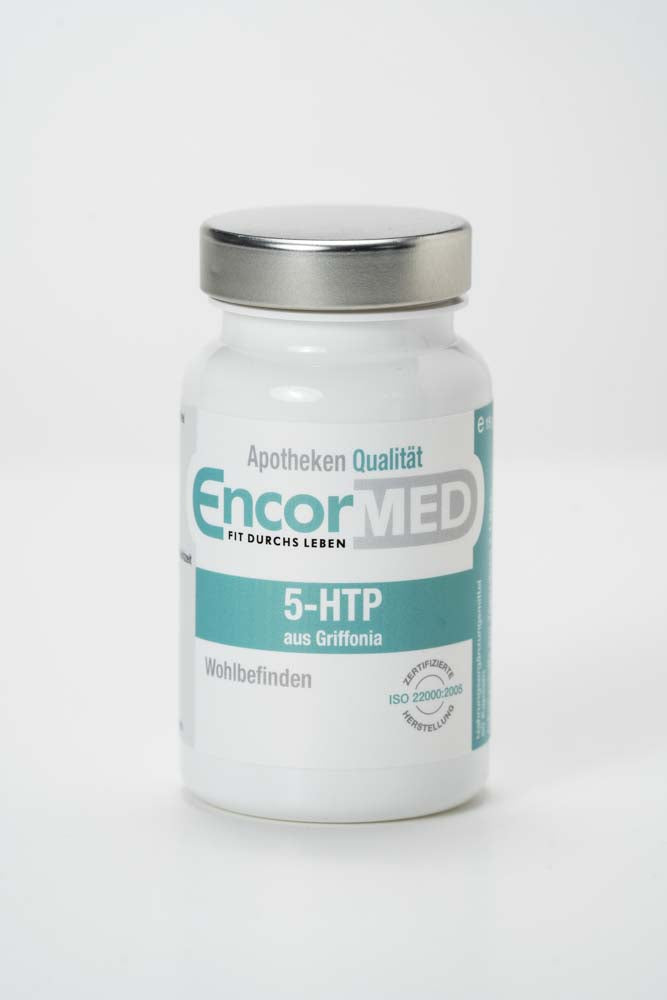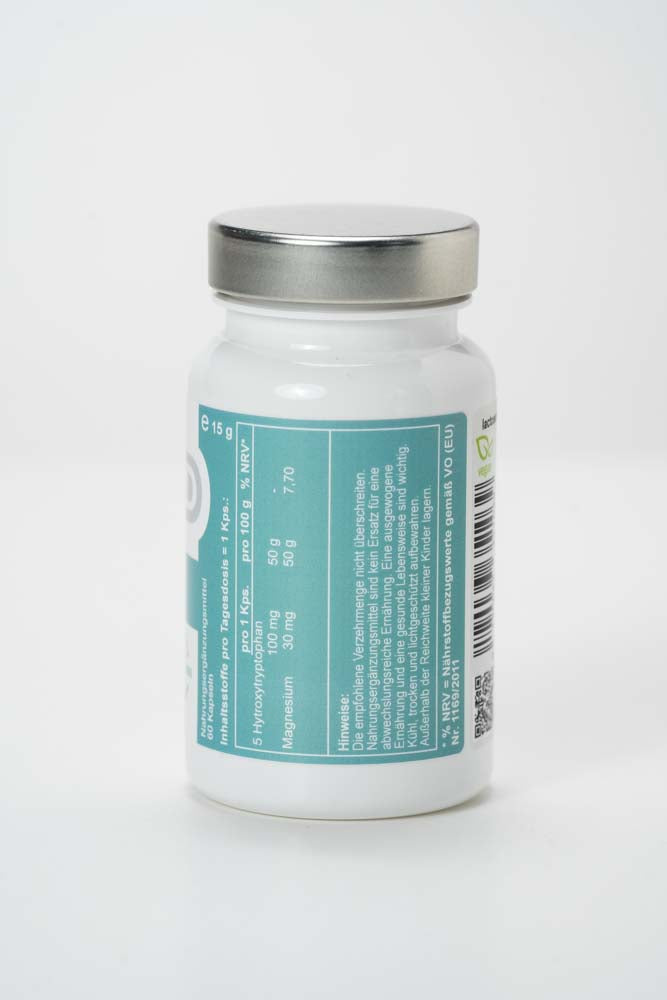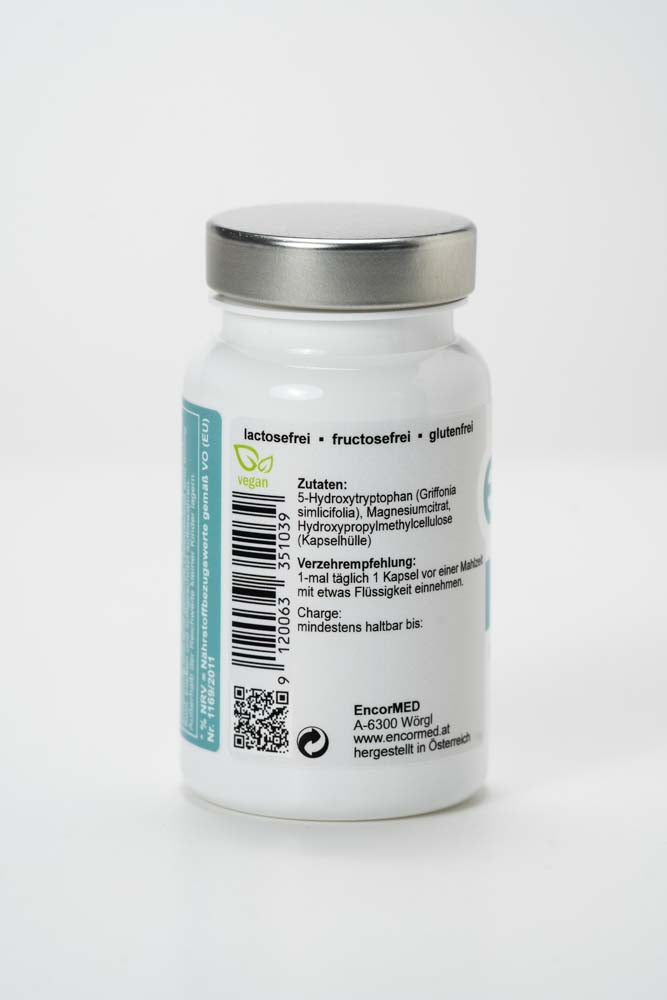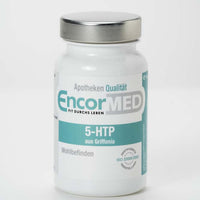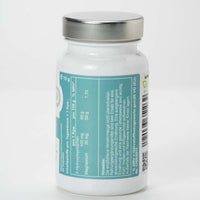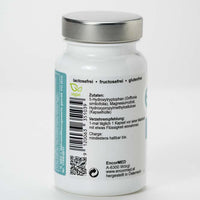 5-Hydroxytryptophan mit Magnesium
5-HTP from Griffonia
€29,90
VAT included
Sale

• Save
Griffonia - The seed of the African Black Bean - is rich in L-5-hydroxytryptophan (5-HTP), which is converted into serotonin by the body in the brain. Serotonin, also known ashappiness hormone,is used to regulate well-being and mood. In addition, the sleep hormone melatonin is also produced from serotonin, which has a relaxing and sleep-promoting effect.
Magnesium activates certain enzymes in the inner cell wall of the mitochondria, which are essential for energy production and cell regeneration.
Function of 5-HTP
As a building block for the body's own production of serotonin

for targeted supply of 5-hydroxytyptophan (5-HTP)

helps with insomnia, chronic headaches

positive effect on well-being and mood
5-Hydroxytryptophan (Griffonia simplicifolia)
magnesium citrate
Hydroxypropylmethylcellulose ( capsule shell)
100 mg 5-hydroxytryptophan
30 mg magnesium
Hydroxypropylmethylcellulose (plant fiber)
1 x daily 1 capsule take before a meal with some liquid
Do not use when pregnant or breastfeeding. A doctor must perform a benefit/risk assessment before prescribing antidepressants to take at the same time.
Food supplements are not a substitute for a varied diet. A balanced diet and healthy lifestyle are important. Do not exceed the recommended daily intake. Keep out of reach of small children. Store in a cool and dry place.
Article Number: 102548
Highest quality
Vitamins, minerals and trace elements of the highest quality at the best price made in Austria.