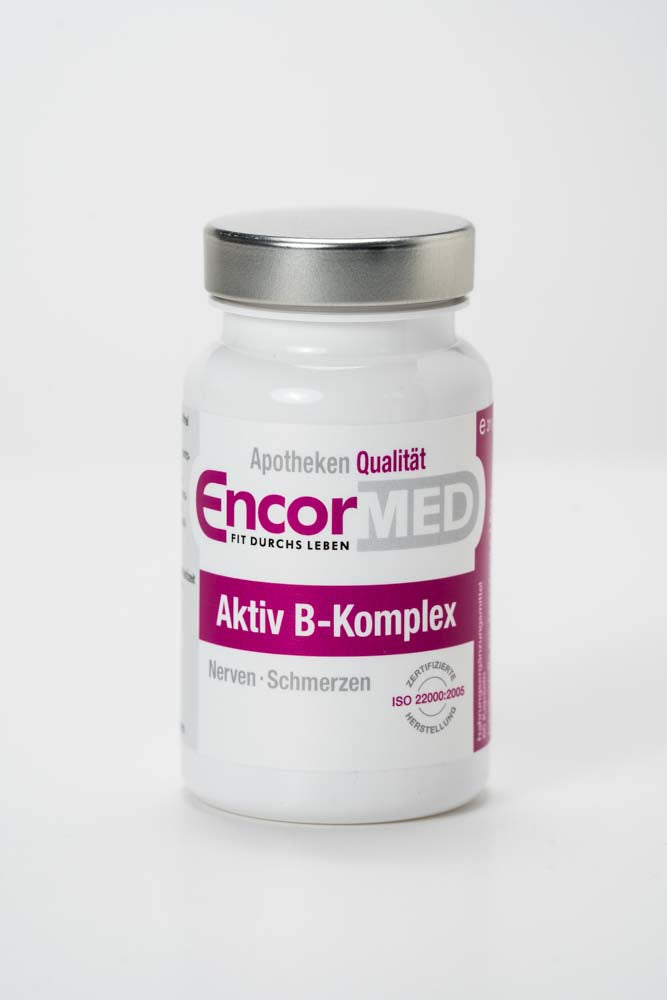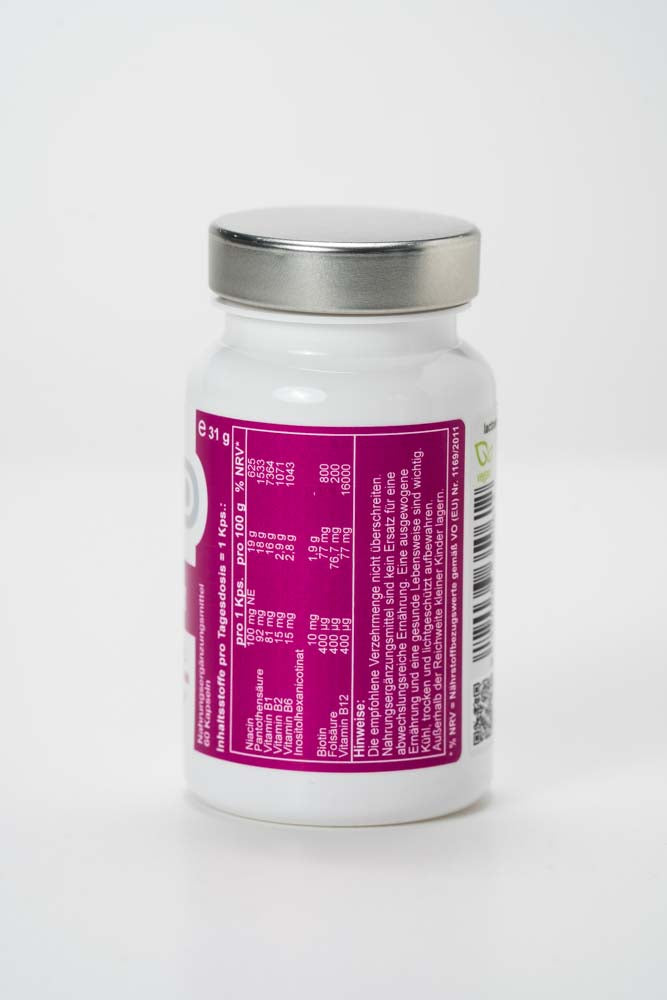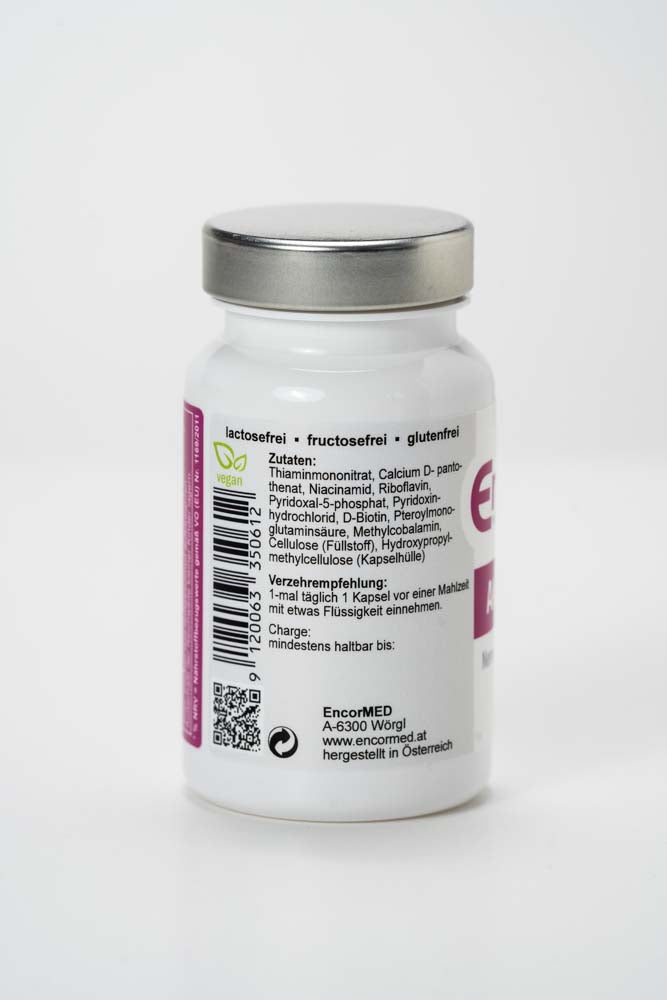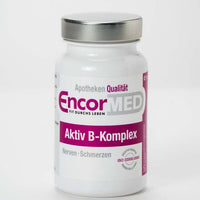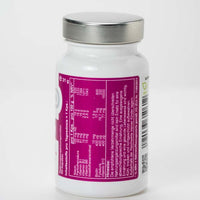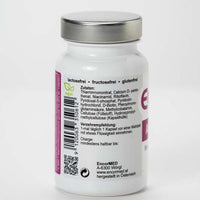 Active B-complex
€29,90
VAT included
Sale

• Save
B-vitamins are important regulators and activators in metabolism. They belong to the group of water-soluble vitamins and do not store very well in the body, which is why they should be taken regularly.
EncorMed® Active B-complex is characterised by an activated vitamin B content, which means that it can be absorbed and utilised particularly well by the body and tolerability is also increased.
Functions of Vitamin B-complex
Contributes to emotional well-being and stress tolerance
For a healthy nerve metabolism and to support the function of the nervous system
Assists in the treatment of pain
Used to treat dehydrated complexion
Contributes to ensuring a normal energy metabolism
If there is an increased need or too little intake from the diet
Thiamine mononitrate, calcium D-pantothenate, niacinamide, riboflavin, pyridoxal-5-phosphate, pyridoxine hydrochloride, D-biotin, pteroylmonoglutamic acid, methylcobalamin, cellulose (filler), hydroxypropylmethylcellulose (capsule shell).
100 mg NE Niacin
92 mg pantothenic acid
81 mg Vitamin B1
15 mg Vitamin B2
15 mg Vitamin B6
10 mg inositol hexanicotinate
400 µg Biotin
400 µg folic acid
400 µg Vitamin B12

Hydroxypropylmethylcellulose (plant fiber)
1 x daily 1 capsule take before a meal with some liquid
Food supplements are not a substitute for a varied diet. A balanced diet and healthy lifestyle are important. Do not exceed the recommended daily intake. Keep out of reach of small children. Store in a cool and dry place.
Article Number: 102548
Highest quality
Vitamins, minerals and trace elements of the highest quality at the best price made in Austria.