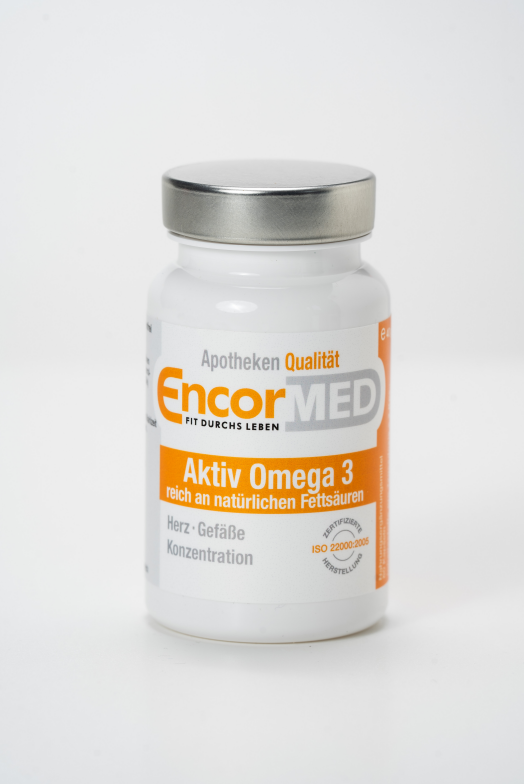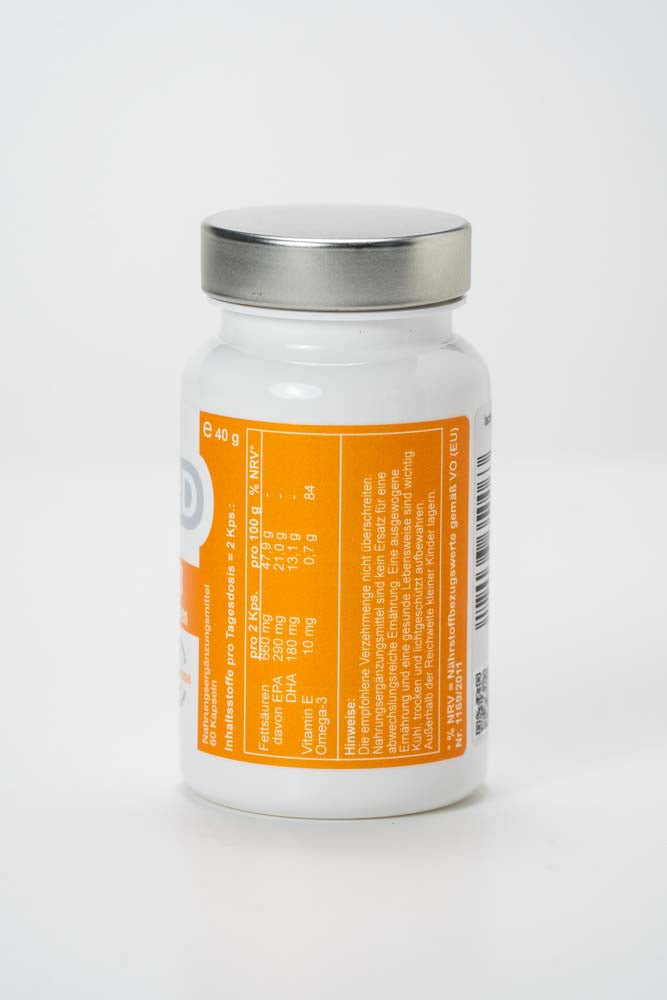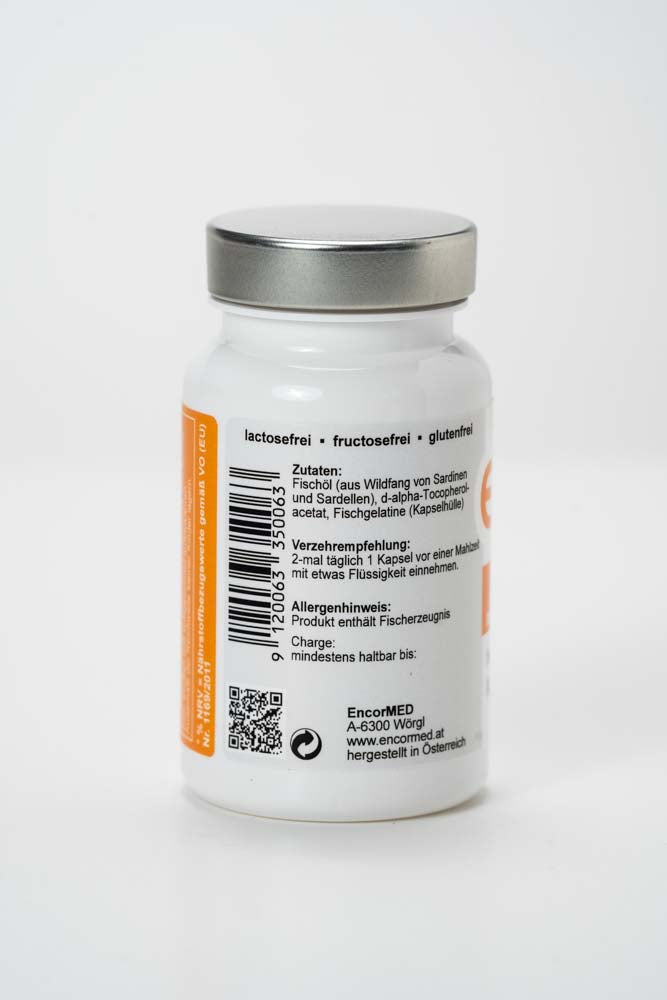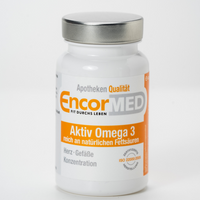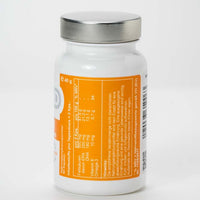 reich an ungesättigten Fettsäuren
Active Omega 3
€12,10
VAT included
Sale

• Save
Omega 3 fatty acids cannot be produced by the body itself and play a central role in the metabolism of the human organism.
Due to our diet (not enough oily sea fish, excessive consumption of trans fats, hydrogenated oils, animal fats), the intake of fish oils has great and varied positive effects on general health.
EncorMed® Active Omega 3 contains the standardized omega 3 fatty acids EPA (eicosapentaenoic acid) and DHA (docosahexaenoic acid). They belong to the group of polyunsaturated fatty acids that have cardioprotective properties, contribute to maintaining normal blood pressure and are important building blocks of nerve cells (myelin sheaths).
Functions of Omega 3
Positive effect on the circulatory system
DHA and EPA contribute to maintaining normal blood pressure and normal brain function
Helps with dry eyes
Fish oil (from wild caught sardines and anchovies), DL-alpha-tocopherolaetate, fish gelatin (capsule shell).
660 mg Omega 3 fatty acids
500 mg fish oil of which 290 mg EPA
180 mg DHA
10 mg vitamin E
2 x daily 1 capsule take before a meal with some liquid
Product contains fish product
Food supplements are not a substitute for a varied diet. A balanced diet and healthy lifestyle are important. Do not exceed the recommended daily intake. Keep out of reach of small children. Store in a cool and dry place.
Article Number: 102121
Highest quality
Vitamins, minerals and trace elements of the highest quality at the best price made in Austria.