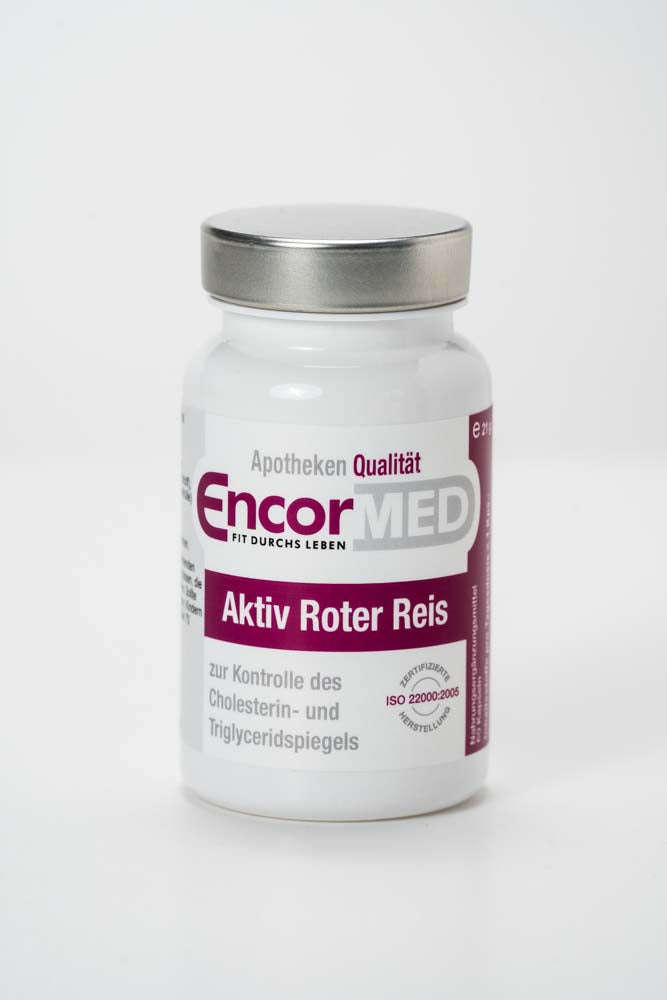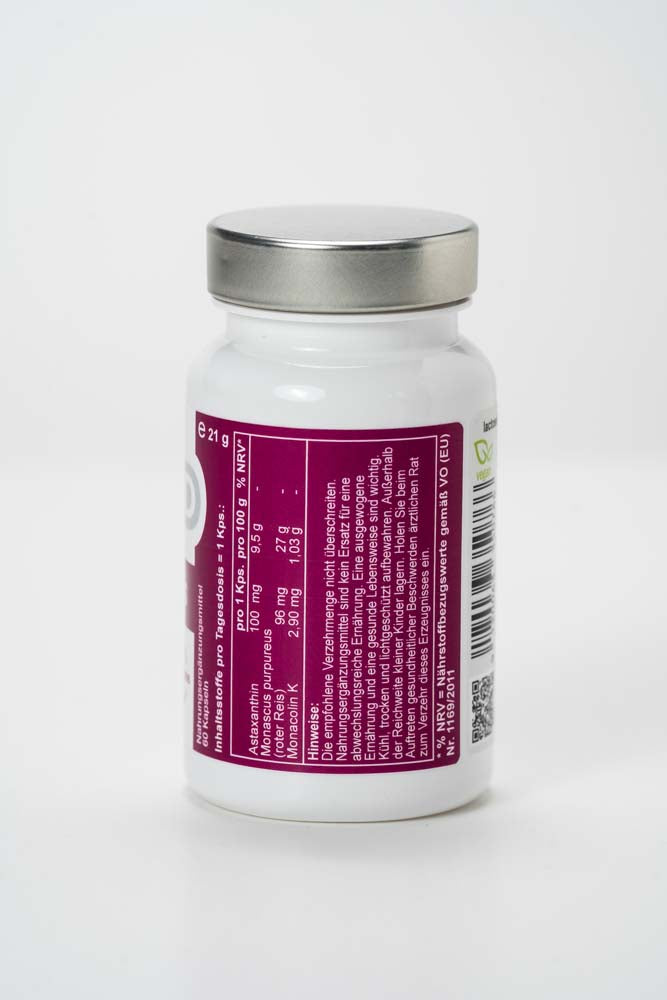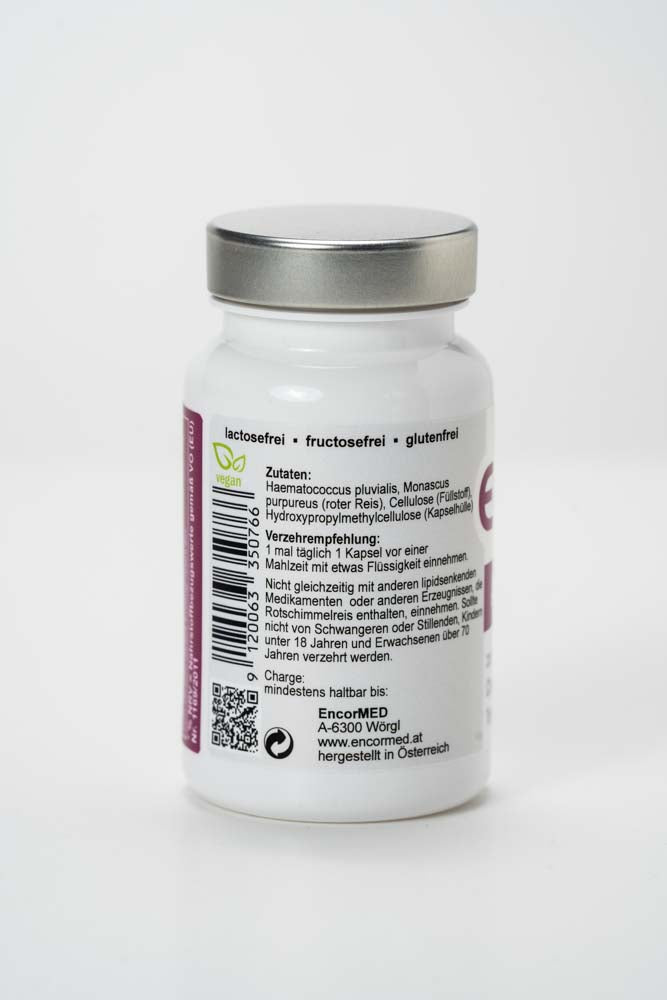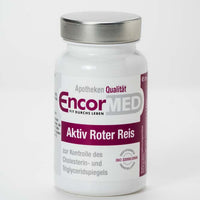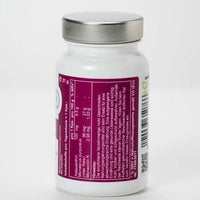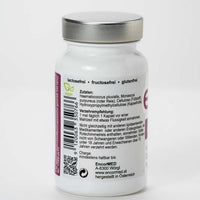 Active red rice
€20,50
VAT included
Sale

• Save
Red rice gets its characteristic red colour from fermentation with the fungus Monascus purpureus. Red rice has been used in traditional Chinese medicine (TCM) for around 1,200 years because of its health-related ingredients. Red rice contains the ingredients lovastatin and monacolin K, which are said to have a positive effect on the cardiovascular system.
Functions of red rice
Positive effect on cholesterol and triglyceride values
Contributes to a healthy cardiovascular system
Meaningful supplement with coenzyme Q10 and omega 3 fish oil
Haemotococcus pluvialis, monascus purpureus (red rice), cellulose (filler), hydroxypropyl methylcellulose (capsule shell)
100 mg astaxanthin
96 mg monascus purpureus (red rice)
2.9 mg monacolin K

Hydroxypropylmethylcellulose (plant fiber)
1 x daily 1 capsule take before a meal with some liquid
Do not take simultaneously with other lipid-lowering drugs or other products containing red mold rice. Should not be consumed by pregnant or nursing women, children under 18 years of age and adults over 70 years of age. Seek medical advice on the consumption of this product if health problems occur.
Food supplements are not a substitute for a varied diet. A balanced diet and healthy lifestyle are important. Do not exceed the recommended daily intake. Keep out of reach of small children. Store in a cool and dry place.
Article Number: 102163
Highest quality
Vitamins, minerals and trace elements of the highest quality at the best price made in Austria.