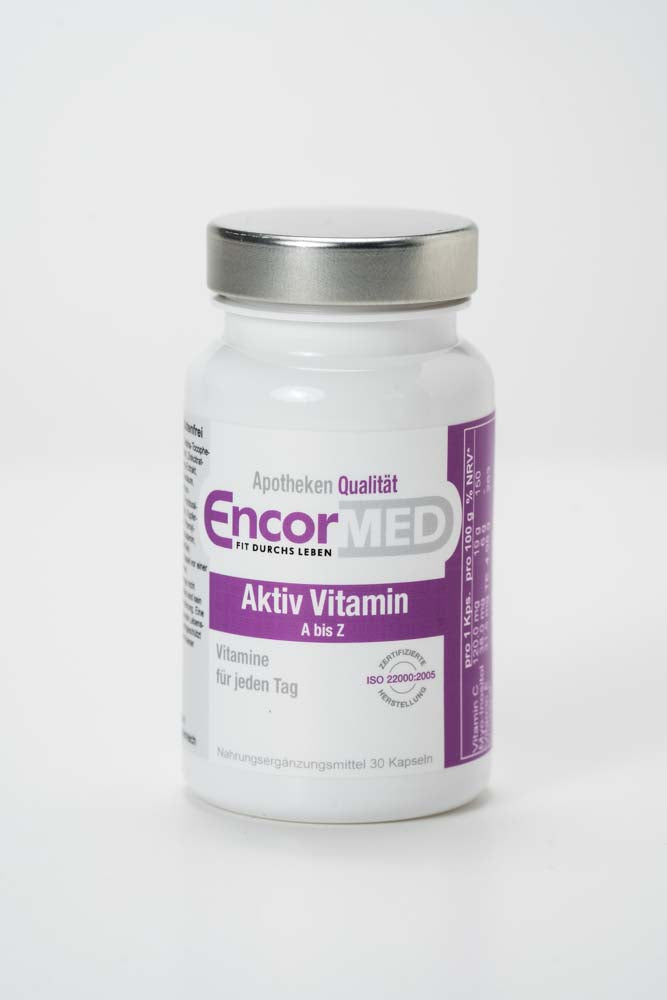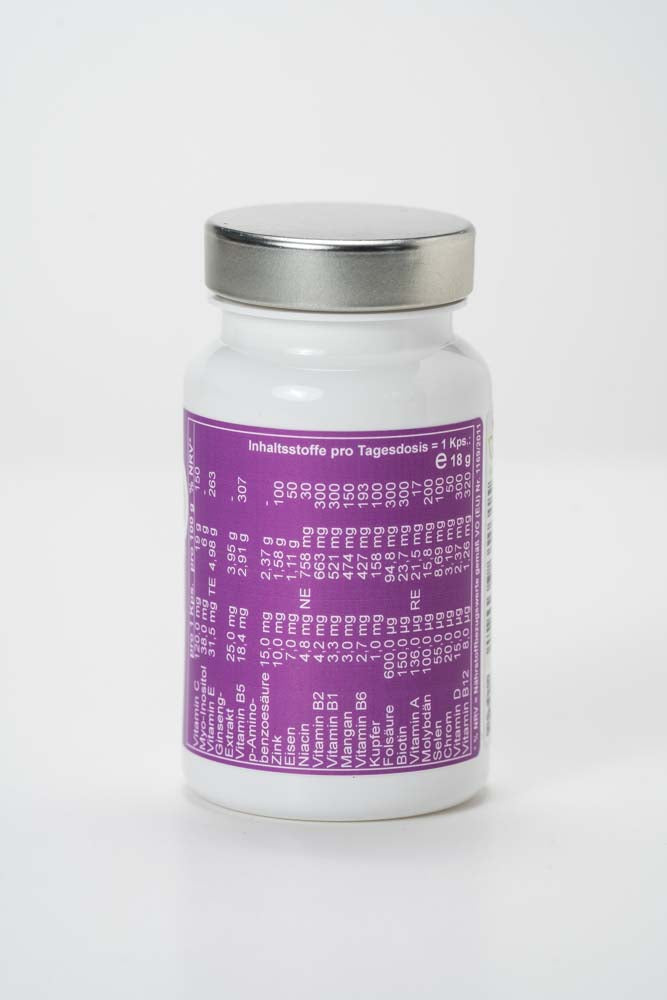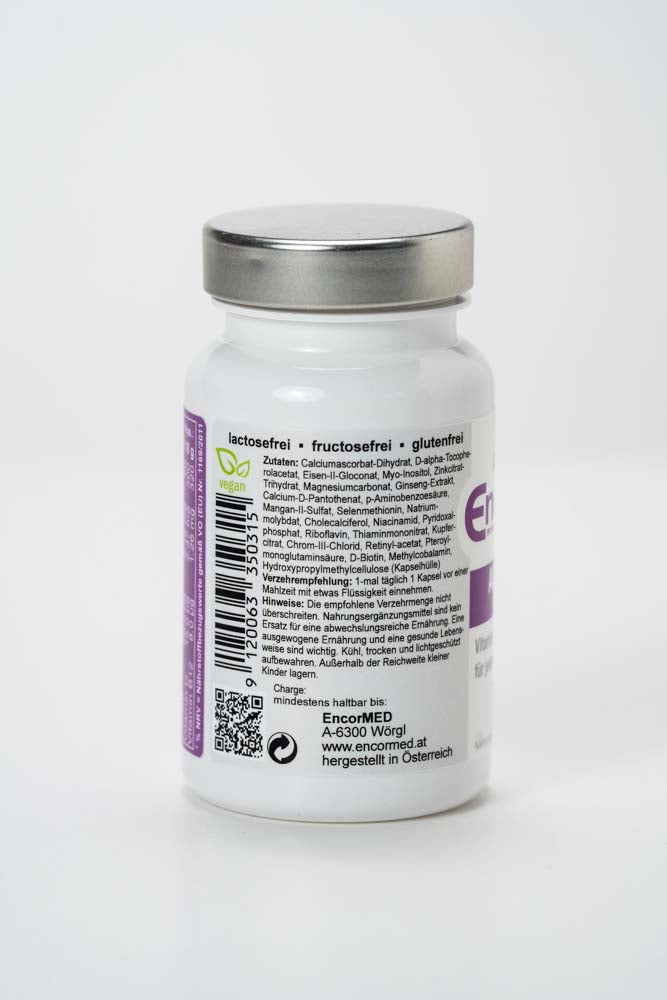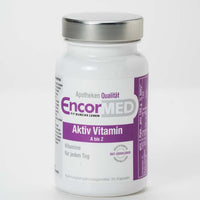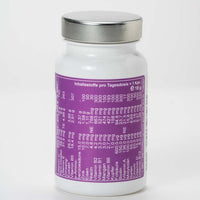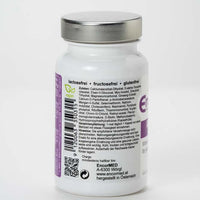 Active Vitamin A-Z
€14,60
VAT included
Sale

• Save
EncorMed® Active Vitamin A-Z is a multivitamin preparation and provides vitamins, minerals, trace elements and ginseng for daily care.
Naturally grown 12-year-old ginseng (panax ginseng) is among the highest quality of its species. Ginseng contains ginsenosides, which have a positive influence on mental performance, resistance and strengthening of the body.
Functions of Active Vitamin A-Z
Vitamins and vital substances with ginseng for every day
For vitality and general well-being
Calcium ascorbate dihydrate, D-alpha-tocopherol acetate, ferrous II gloconate, myo-inositol, zinc citrate trihydrate, magnesium carbonate, ginseng extract, calcium D-pantothenate, p-aminobenzoic acid, manganese II sulphate, selenomethionine, sodium molybdate, cholecalciferol, niacinamide, pyridoxal phosphate, riboflavin, thiamine mononitrate, copper citrate, chromium III chloride, retinyl acetate, pteroyl monoglutamic acid, D-biotin, methylcobalamin, hydroxypropyl methylcellulose (capsule shell)
38 mg myo-inositol
31.5 mg TE vitamin E
25 mg ginseng extract
15 mg p-Aminobenzoic acid
18.4 mg vitamin B5
10 mg zinc
7 mg iron
4.8 mg NE niacin
4.2 mg vitamin B2
3.3 mg vitamin B1
3 mg manganese
1 mg copper
2.7 mg vitamin B6
600 µg folic acid
150 µg biotin
136 µg vitamin A
100 µg molybdenum
55 µg selenium
20 µg chromium
15 µg vitamin D
8 µg vitamin B12

Hydroxypropylmethylcellulose (plant fiber)
1 x daily 1 capsule take before a meal with some liquid
Food supplements are not a substitute for a varied diet. A balanced diet and healthy lifestyle are important. Do not exceed the recommended daily intake. Keep out of reach of small children. Store in a cool and dry place.
Article Number: 102123
Highest quality
Vitamins, minerals and trace elements of the highest quality at the best price made in Austria.