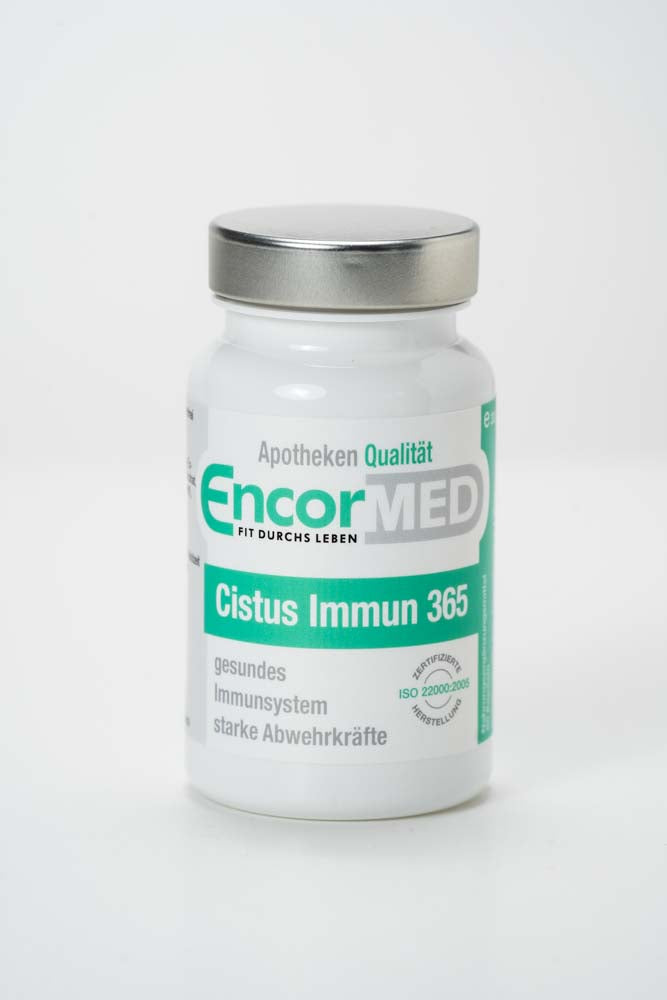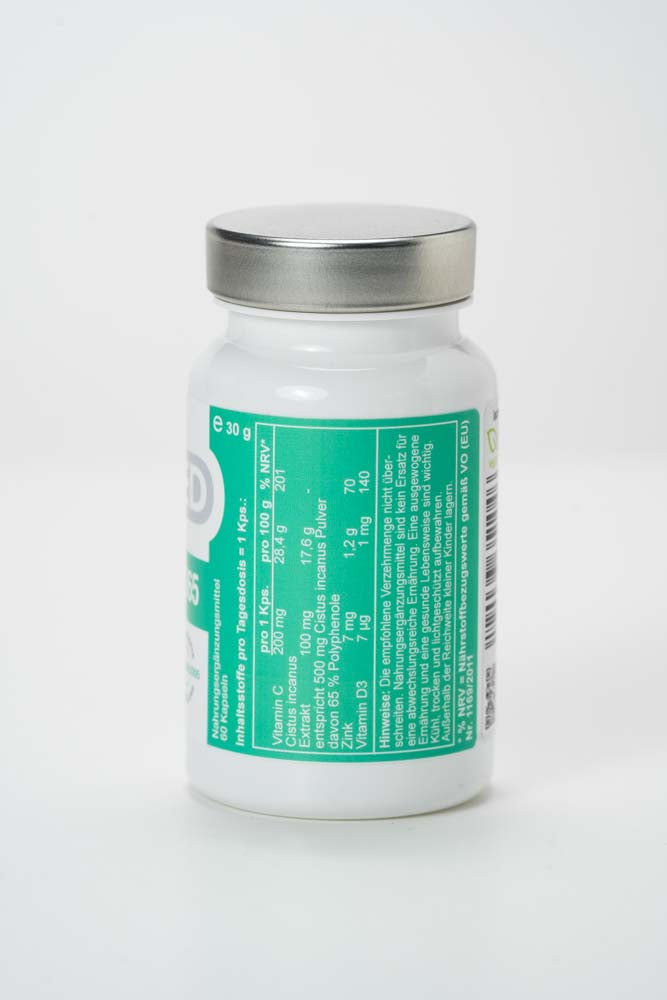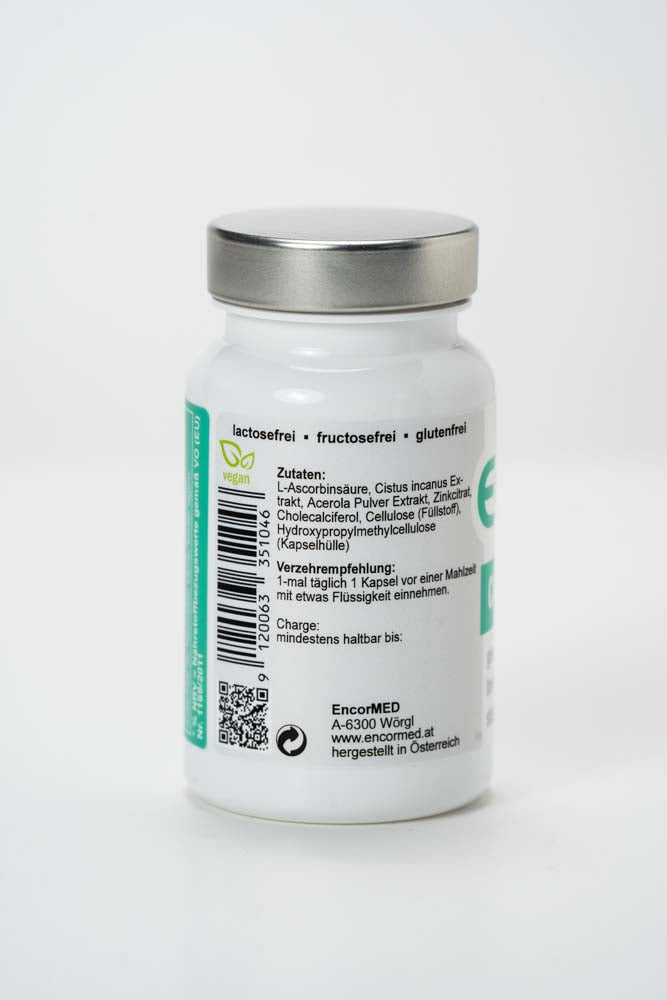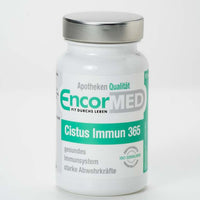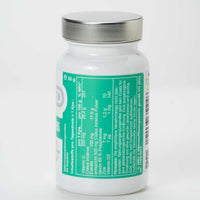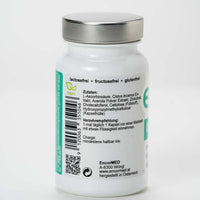 Cistus Immune 365
€19,90
VAT included
Sale

• Save
Cistus (incanus) also known as cistus, is a well-known medicinal plant from the Mediterranean Sea with an extremely high proportion of polyphenols, which have a strong antiviral, antibacterial and antimicrobial effect.
Vitamin C protects the membranes of the immune cells from free radicals, which attack the cells and tissues of the body.
Zinc, in addition to iron, is the second most common trace element in the human organism. It is involved in more than 300 metabolic processes and plays an important role in the specific immune system. Zinc is needed for the production of T cells and killer cells that can destroy infected cells.
Vitamin D3 is an important nutrient and is involved in numerous metabolic processes in the body, strengthens the immune system and plays a central role in the absorption and utilisation of calcium and phosphorus.
Function of Cistus Immune 365
Provides support for viral and bacterial infections
Positive effect on the immune system and mucous membranes
Helps with fungal infections
Helps protect against oxidative stress (metabolic waste products)
L-Ascorbic acid, cistus inanus extract, acerola powder extract, zinc citrate, cholecalciferol, hydroxypropyl methylcellulose (capsule shell)
200 mg vitamin C
100 mg cistus incanus extract equivalent to 500 mg cistus incanus powder of which 65% polyphenols
7 mg zinc
7 µg vitamin D3

Hydroxypropylmethylcellulose (plant fiber)
1 x daily 1 capsule take before a meal with some liquid
Food supplements are not a substitute for a varied diet. A balanced diet and healthy lifestyle are important. Do not exceed the recommended daily intake. Keep out of reach of small children. Store in a cool and dry place.
Article Number: 102532
Highest quality
Vitamins, minerals and trace elements of the highest quality at the best price made in Austria.