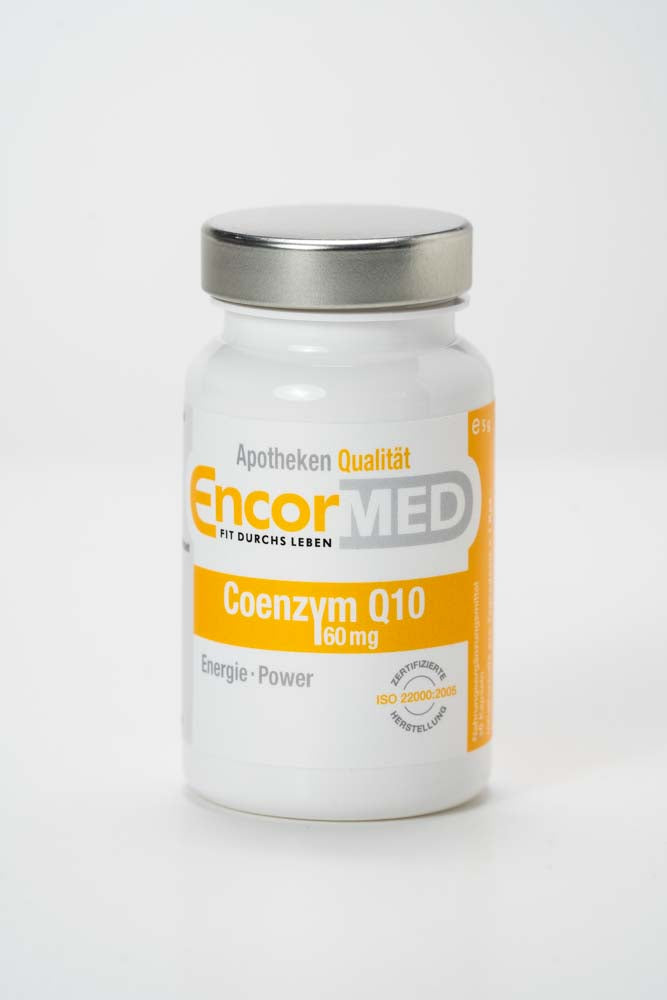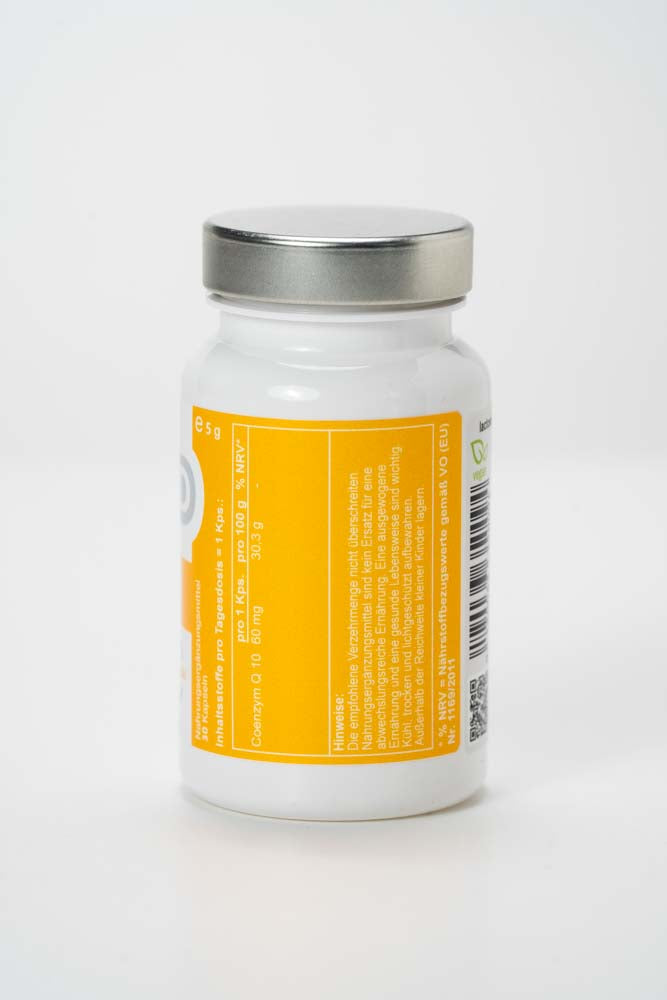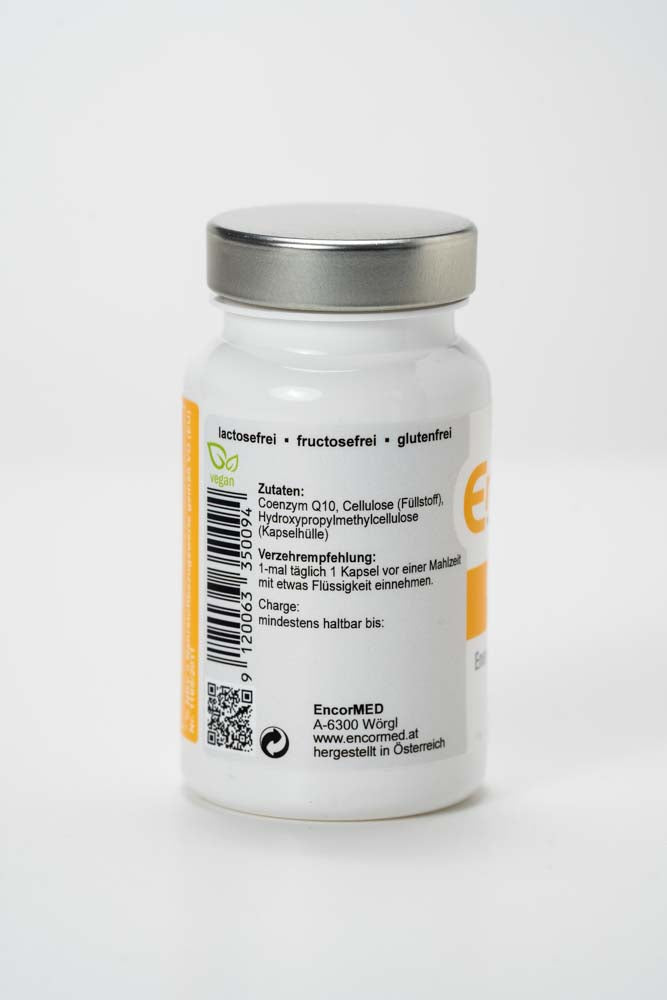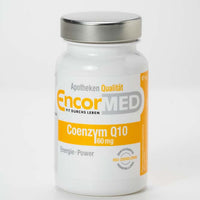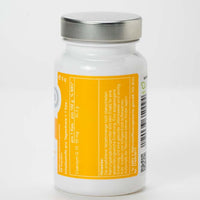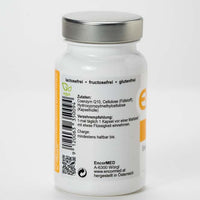 Coenzyme Q10 60 mg
€16,70
VAT included
Sale

• Save
Coenzyme Q10 (Q10) is counted among the fat-soluble vitaminoids and occurs particularly in the cell nucleus (mitochondria) of organs with a high energy requirement in the right concentration. Up to the age of 30, Q10 is produced by the body itself, but after that this ability decreases with age, which is why an adequate intake through nutrition is particularly important. A lack of Q10 means that energy production in the cells decreases and more free radicals are formed. Free radicals are harmful to the cells in large quantities because they can attack or destroy proteins, cell membranes and other cell components as well as contributing to accelerating cell aging.
EncorMed® Coenzyme Q10 is obtained via a biofermentation process, meaning it only delivers the biologically active form.
Functions of Coenzyme Q10
Positive effect on productivity/vitality Power-Booster - fountain of youth from within
Important energy supplier for muscles and the heart (increased need when taking cholesterol-lowering medication)
Positive effect on the metabolism (fat burning)
Coenzyme Q10 (naturally obtained), cellulose (filler), hydroxypropyl methylcellulose (capsule shell)
60 mg Coenzyme Q 10 (naturally obtained)
Hydroxypropylmethylcellulose (plant fiber)
1 x daily 1 capsule take before a meal with some liquid
Food supplements are not a substitute for a varied diet. A balanced diet and healthy lifestyle are important. Do not exceed the recommended daily intake. Keep out of reach of small children. Store in a cool and dry place.
Article Number: 102115
Highest quality
Vitamins, minerals and trace elements of the highest quality at the best price made in Austria.