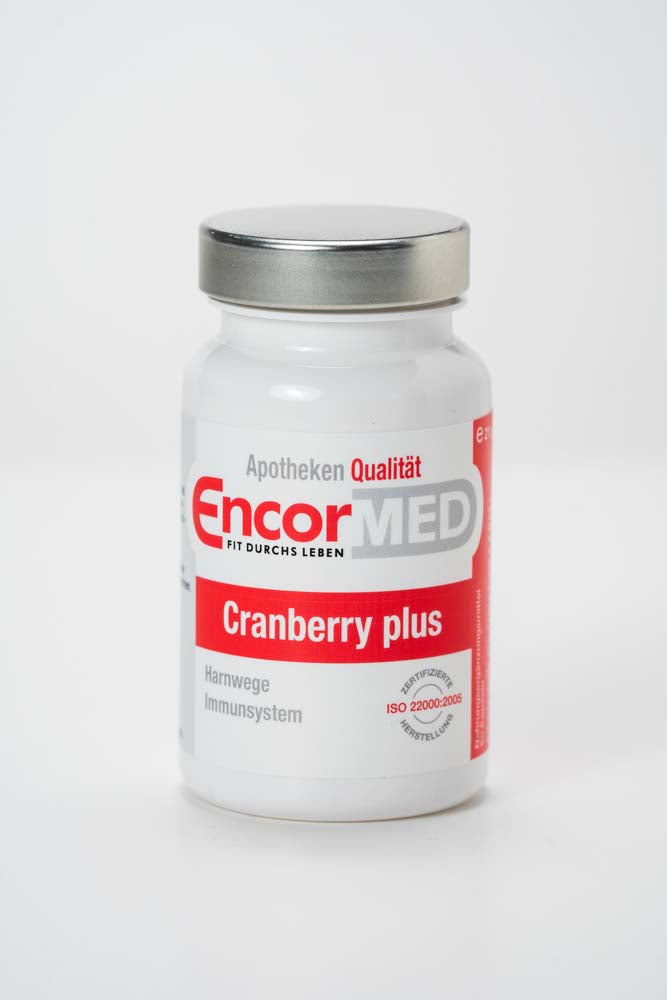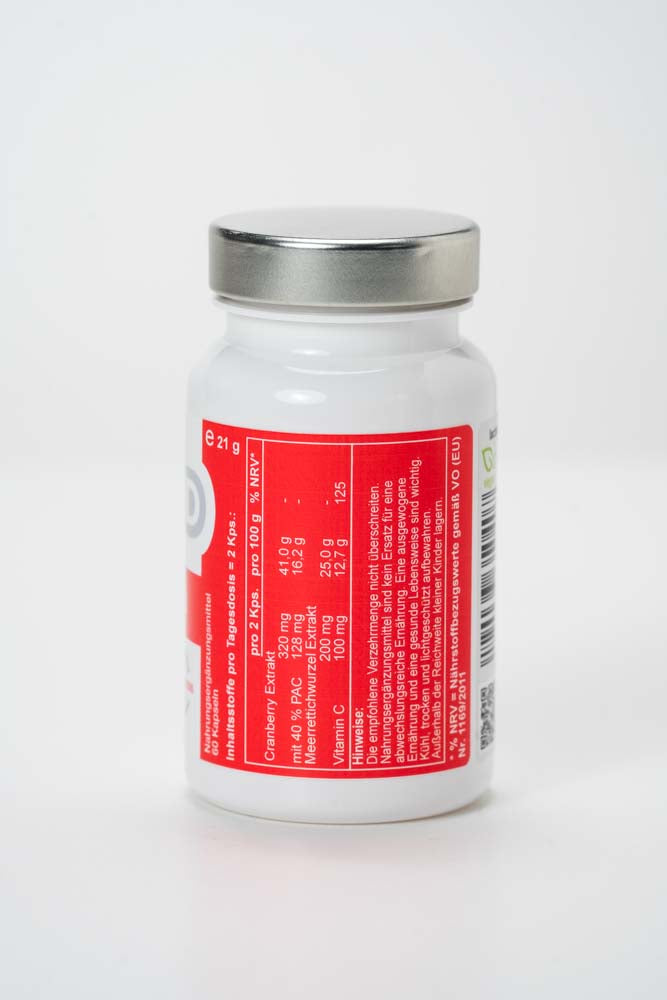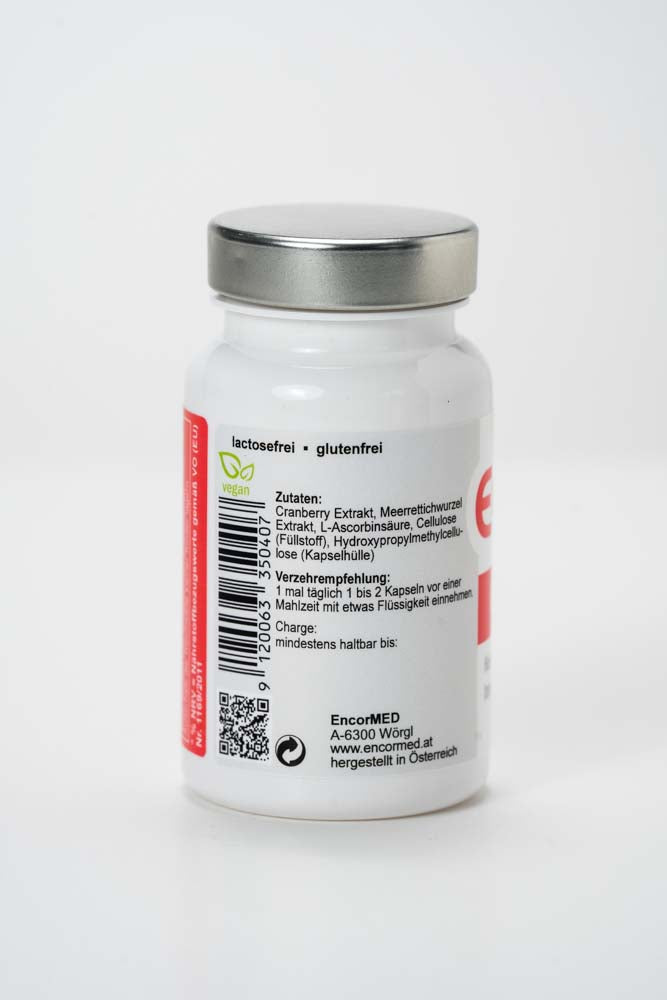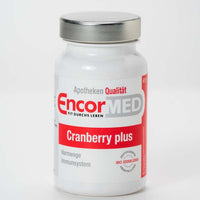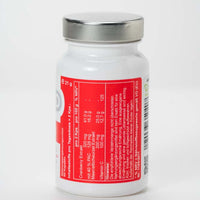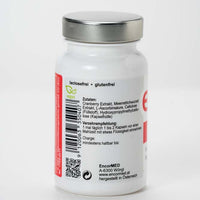 Cranberry plus
€21,00
VAT included
Sale

• Save
Cranberry, in contrast to the lingonberry, has a more extensive range of effects. They contain type A proanthocyanidins (= PAC) (= particularly valuable, highly effective antioxidants), which protects human beings from damage caused by free radicals from food and the environment and prevents E. coli bacteria from adhering to the cells of the urinary tract and causing infections in the bladder, kidneys and prostate.
Cranberries are considered high in quality thanks to the level of the PAC value
Horseradish has an antibacterial effect (fights harmful pathogens), is diuretic (ensures that pollutants are transported away smoothly) and activates the body's self-healing powers.
Vitamin C strengthens the immune system.
Function of Cranberry plus
Helps in the event of acute and chronic urinary tract infections
Positive effect on the immune system
Cranberry extract, horseradish root extract, L-ascorbic acid, cellulose (filler), hydroxypropyl methylcellulose (capsule shell)
320 mg cranberry extract
128 mg proanthocyanidins (PAC)
200 mg horseradish root extract
100 mg vitamin C

Hydroxypropylmethylcellulose (plant fiber)
1 x daily 1 capsule take before a meal with some liquid
Food supplements are not a substitute for a varied diet. A balanced diet and healthy lifestyle are important. Do not exceed the recommended daily intake. Keep out of reach of small children. Store in a cool and dry place.
Article Number: 102135
Highest quality
Vitamins, minerals and trace elements of the highest quality at the best price made in Austria.