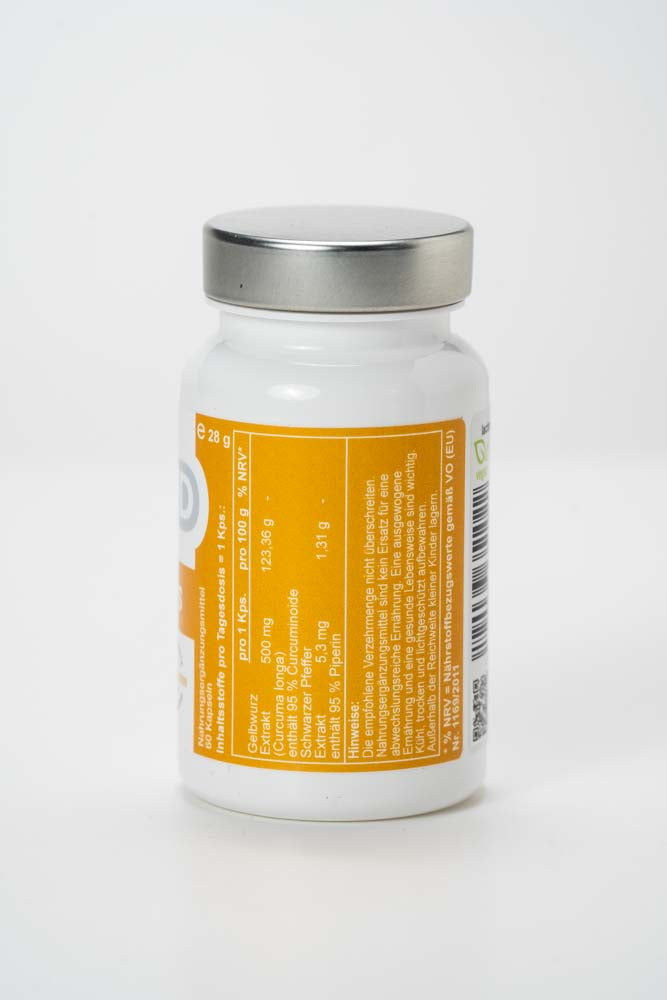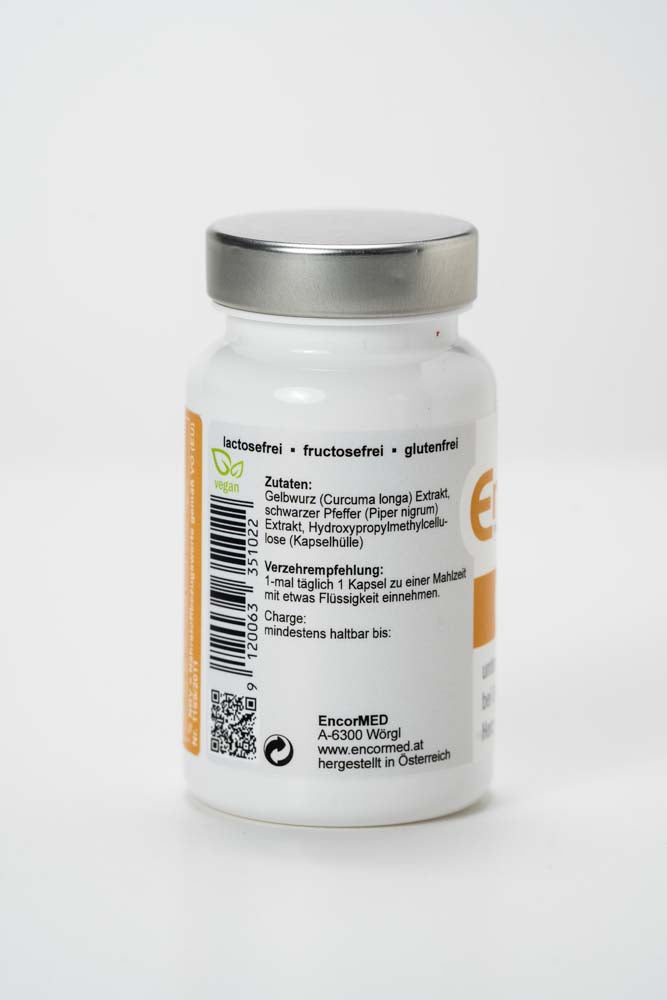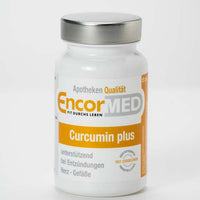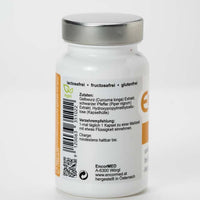 Curcumin plus
€39,90
VAT included
Sale

• Save
Curcuma (curcuma longa/turmeric) has been used in traditional medicine for many thousands of years, originally comes from India and Southeast Asia and belongs to the ginger family. The curcumin obtained from the yellowish rootstock (rhizome) of the plant is used.
Black pepper (piper nigrum) contains, in addition to various essential oils, piperine (secondary plant substance), which promotes the absorption of nutrients and increases the effect of curcumin.
Functions of Curcumin plus
Supportive acute and chronic inflammation (rheumatism, arthrosis, arthritis, gout, back pain, bursitis, tendonitis, intestinal inflammation, lung diseases, teeth/oral cavity)
Positive effect on blood sugar regulation and the cardiovascular system (blood lipid levels: cholesterol, triglycerides)
Supports age-related eye diseases (macular degeneration)
Helps protect against oxidative stress (metabolic waste products)
Positive effect on the gastrointestinal tract (digestion)
Turmeric (Curcuma longa) extract, black pepper (Piper nigrum) extract, hydroxypropyl methylcellulose (capsule shell)
500 mg turmeric (curcuma longa)" contains 95 % curcumoids
5.3 mg black pepper extract contains 95% piperine
Hydroxypropylmethylcellulose (Plant fiber)
1 x daily 1 capsule take before a meal with some liquid
Food supplements are not a substitute for a varied diet. A balanced diet and healthy lifestyle are important. Do not exceed the recommended daily intake. Keep out of reach of small children. Store in a cool and dry place.
Article Number: 102504
Highest quality
Vitamins, minerals and trace elements of the highest quality at the best price made in Austria.