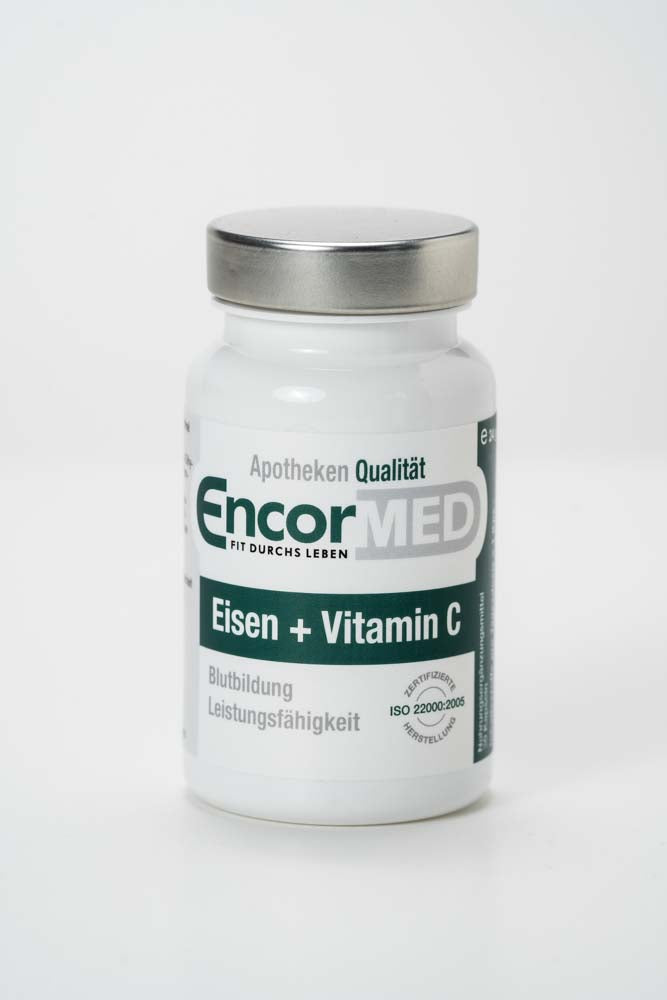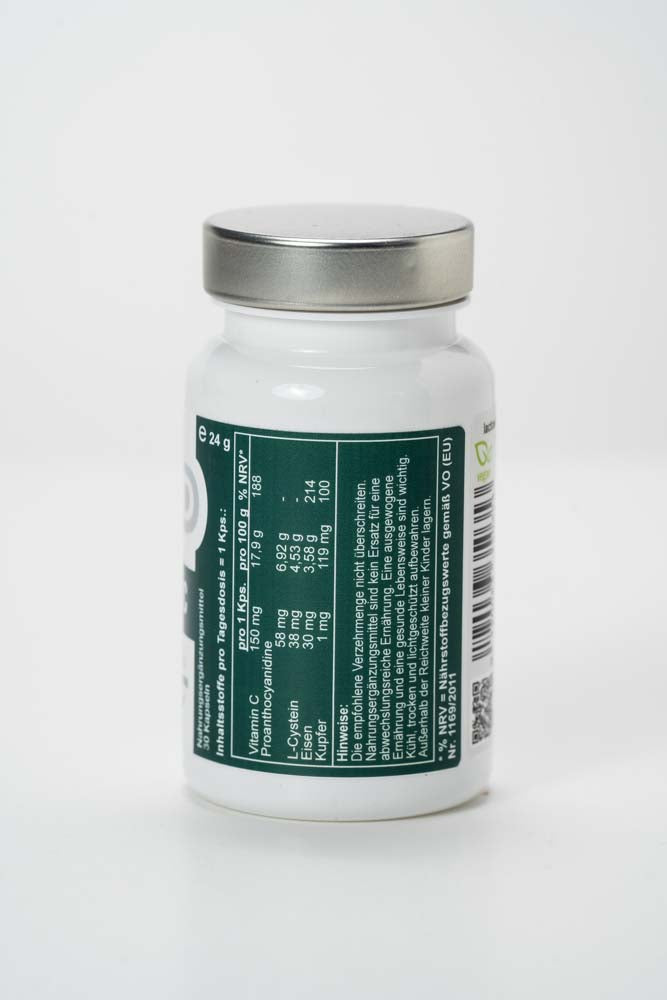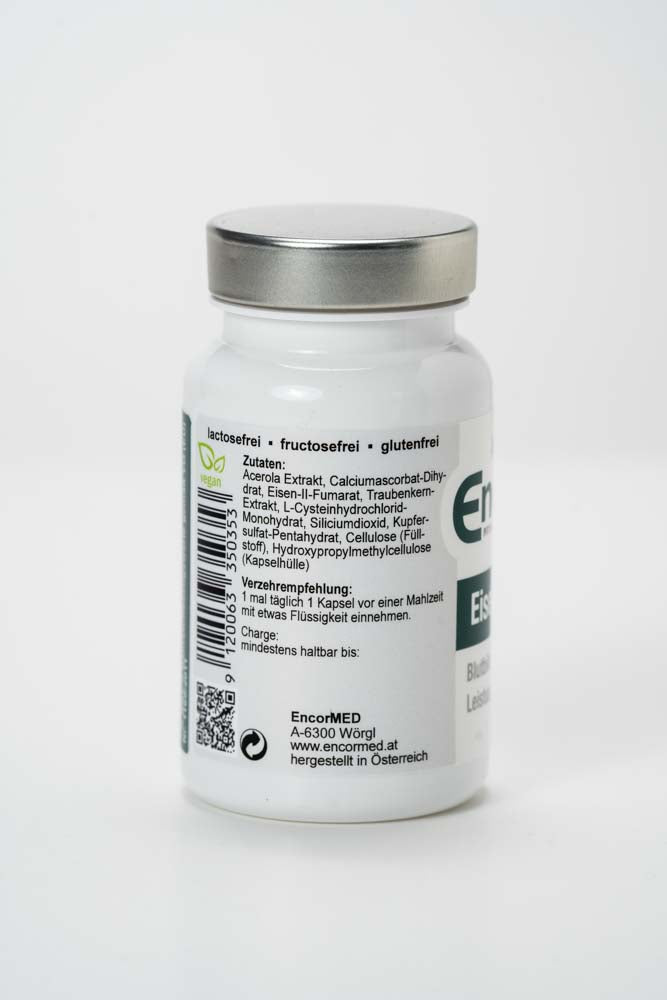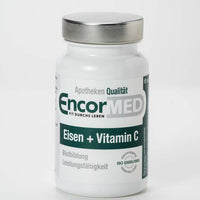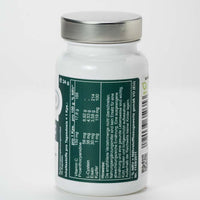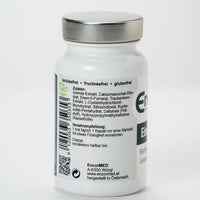 Eisen + Vitamin C
€12,10
VAT included
Sale

• Save
Iron is involved in the formation of the red blood pigment hemoglobin and is of central importance for transporting oxygen in the body. Iron II fumarate is one of the highest quality iron raw materials and is characterised by excellent tolerability and bioavailability.
Vitamin C increases iron absorption in the body.
Proanthocyanidins from grape seed extract increase the effect of vitamin C many times over and have an extremely strong antioxidant (cell-protecting) effect.
L-cysteine (amino acid) has an antioxidant effect and helps fight free radicals.
Copper is required for iron absorption (uptake), for cellular energy supply, oxygen utilisation and cell metabolism.
Functions of iron
Contributes to normal formation of red blood cells and hemoglobin in the body
Positive effect on oxygen transport in the body (well-being)
Contributes to a normal energy-yielding metabolism and to the reduction of tiredness and fatigue
Compensates for reduced iron intake in vegetarian/vegan diets
in case of increased need (athletes, pregnancy and lactation)
Acerola extract, calcium ascorbate dihydrate, ferrous II fumarate (microencapsulated), grape seed extract, L-cysteine hydrochloride monohydrate, copper sulphate pentahydrate, cellulose (filler), hydroxypropyl methylcellulose (capsule shell)
150 mg vitamin C
58 mg proanthocyanidins
38 mg L-cysteine
30 mg iron
1 mg copper

Hydroxypropylmethylcellulose (plant fiber)
1 x daily 1 capsule take before a meal with some liquid
Food supplements are not a substitute for a varied diet. A balanced diet and healthy lifestyle are important. Do not exceed the recommended daily intake. Keep out of reach of small children. Store in a cool and dry place.
Article Number: 102124
Highest quality
Vitamins, minerals and trace elements of the highest quality at the best price made in Austria.