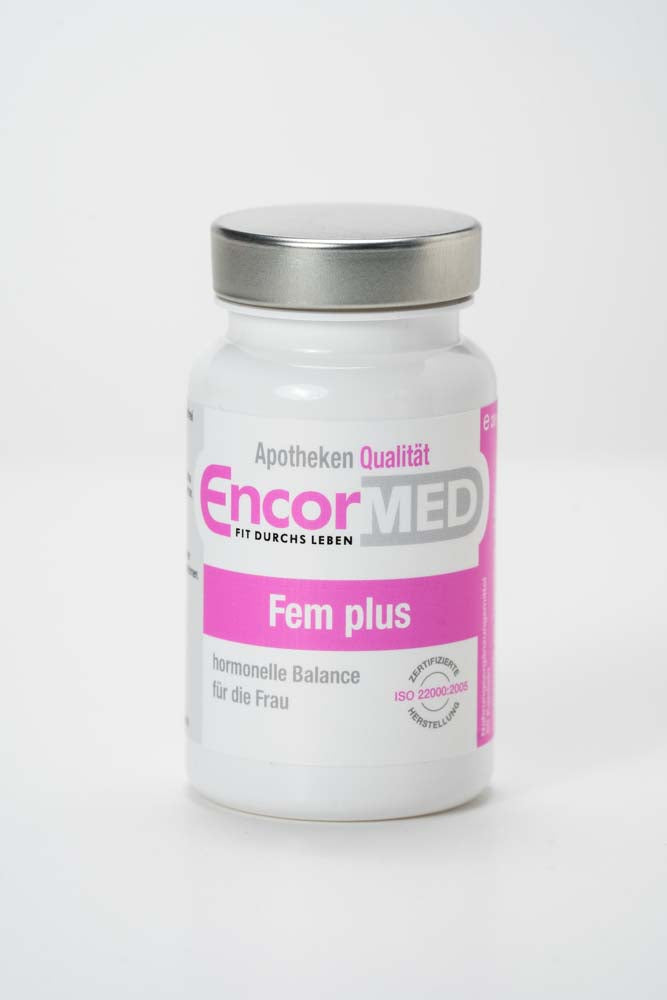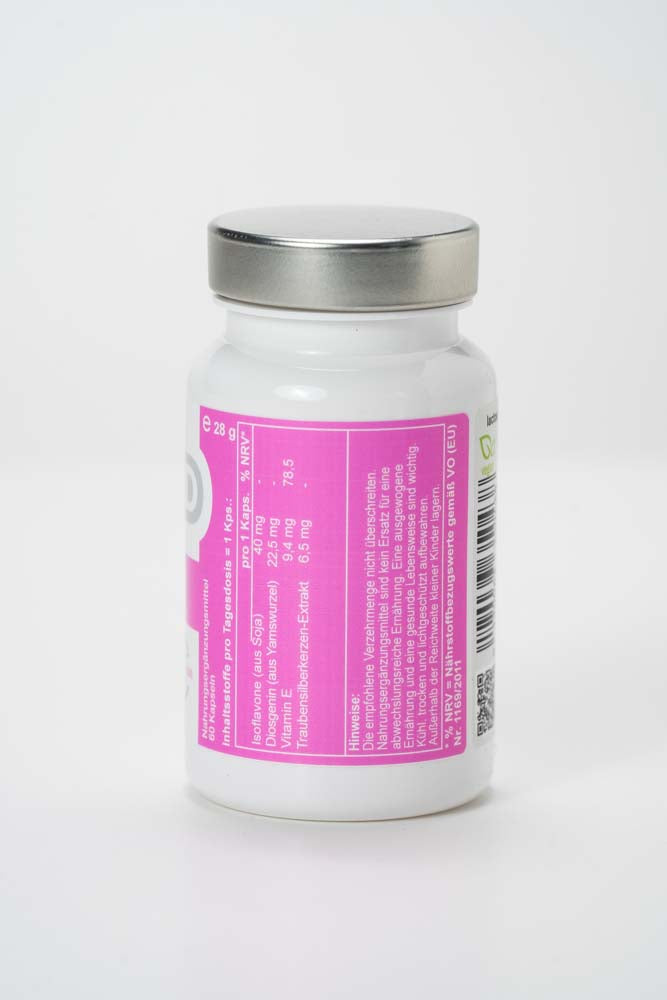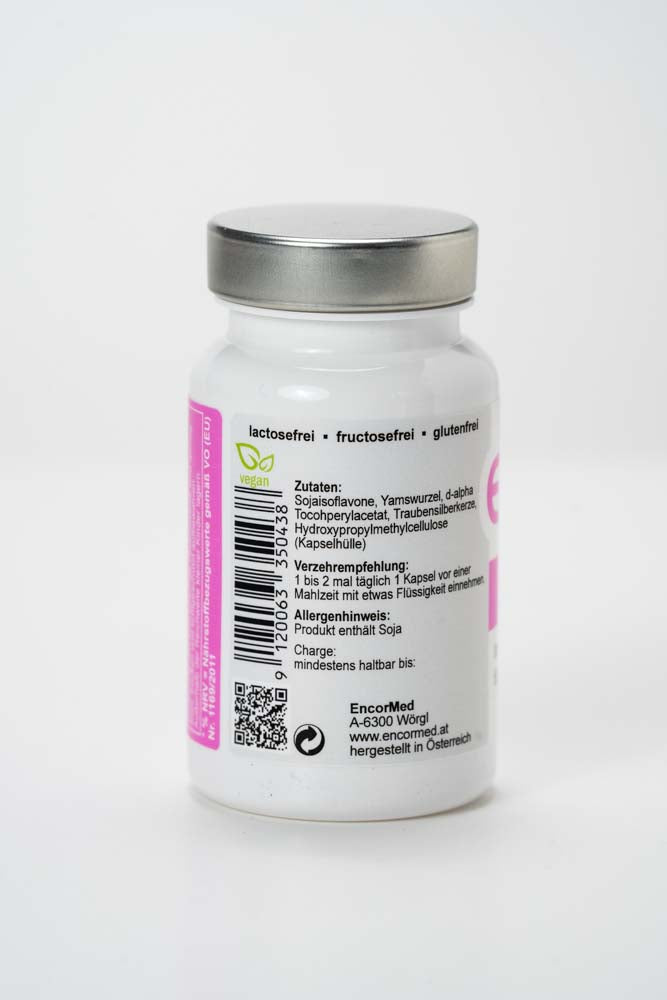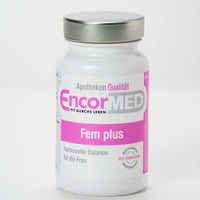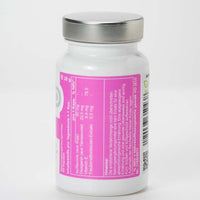 Fem plus
€29,90
VAT included
Sale

• Save
Black cohosh is purely herbal and provides valuable and natural help, especially for hormonal complaints such as hot flashes, sweating, nervous restlessness and listlessness during the menopause.
Isoflavones are purely vegetable substances. The (GMO-free) soybean is used as the source of extraction, mainly providing genistein and daidzein. These have a harmonising effect on the hormone balance and have a positive influence on the cardiovascular system.
Yam is a natural plant compound. The diosgenin it contains corresponds to the body's own progesterone and has a balancing effect on hormonal fluctuations. In addition, yams are said to have an analgesic, anticonvulsant and bone-strengthening effect.
Vitamin E plays an important role. It protects against free radicals, promotes protein metabolism, supports the nervous system, strengthens the immune system and improves the oxygen supply in the tissue.
Functions of Fem plus
Helps with female hormonal disorders
Supports you during the menopause
Soy isoflavones, yam, d-alpha-tocopheryl acetate, black cohosh extract
40 mg isoflavone (from soya) 22.50 mg diosgenin (from yam) 9.40 mg vitamin E 6.50 mg black cohosh extract
Hydroxypropylmethylcellulose (plant fiber)
Food supplements are not a substitute for a varied diet. A balanced diet and healthy lifestyle are important. Do not exceed the recommended daily intake. Keep out of reach of small children. Store in a cool and dry place.
Article Number: 102136
Highest quality
Vitamins, minerals and trace elements of the highest quality at the best price made in Austria.