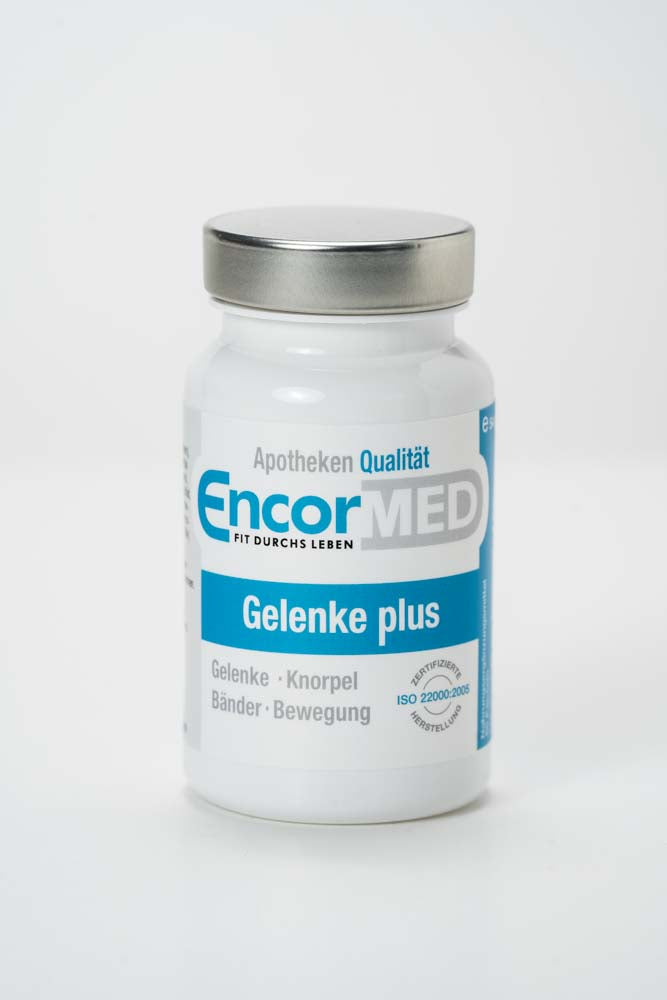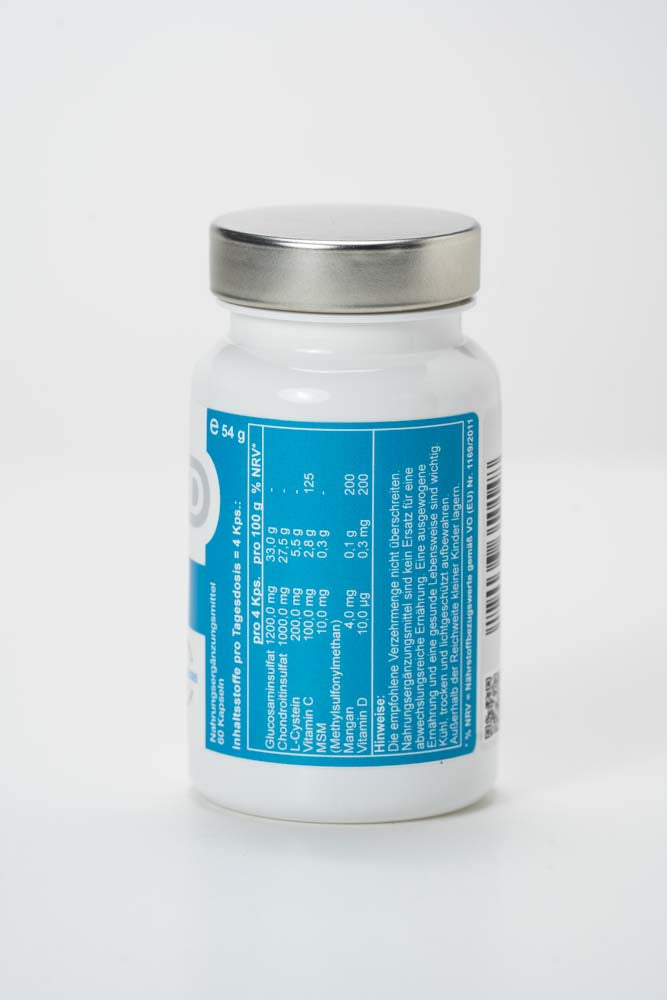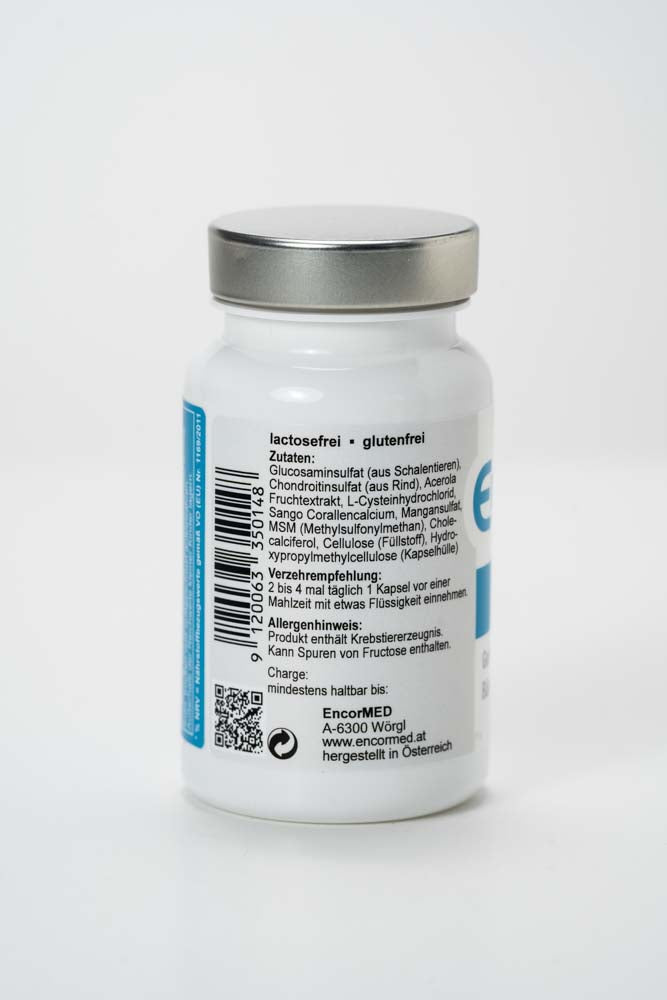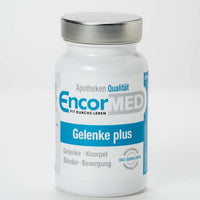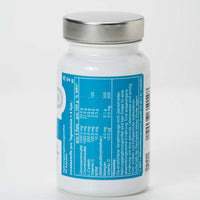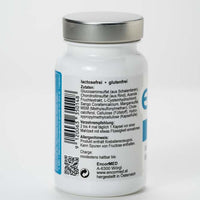 Gelenke plus
€22,90
VAT included
Sale

• Save
Glucosamine is a vital main component of the cartilage structure and has a positive influence on joint mobility and strengthens cartilage, tendons, ligaments and the spine. In addition, glucosamine has a cartilage-supporting/building, anti-inflammatory and pain-relieving function.
Chondroitin is another essential main component of the cartilage substance by keeping the cartilage tissue elastic, giving structure and storing water.
L-cysteine has a positive effect on bone density (increase in collagen synthesis) and is important in the fight against free radicals.
Vitamin C is important for bone elasticity.
MSM (methylsulfonylmethane) is an organic sulphur, which occurs in synovial fluid and the inner layer of the joint capsule and is responsible for the body's own joint repair.
Manganese is a trace element and serves as an effect enhancer for glucosamine and chontroidin. Manganese also has an antioxidant (cell-protecting) function.
Vitamin D is important for maintaining healthy joints and cartilage.
Functions of Gelenke plus
Positive effect on intervertebral discs, joints, cartilage, tendons and ligaments
Glucosamine sulphate (from shellfish), chondroitin sulphate (from beef), acerola fruit extract, L-cysteine hydrochloride, Sango coral calcium, manganese sulphate, MSM (methylsulfonylmethane), cholecalciferol, cellulose (filler), hydroxypropyl methylcellulose (capsule shell)
1200 mg glucosamine sulphate
1000 mg chondroitin sulphate
200 mg L-cysteine
100 mg vitamin C
10 mg methylsulfonylmethane (MSM)
4 mg manganese
10 µg vitamin D3

Hydroxypropylmethylcellulose (plant fiber)
2 to 4 x daily 1 capsule take before a meal with some liquid
Product contains crustacean product. May contain traces of fructose.
Food supplements are not a substitute for a varied diet. A balanced diet and healthy lifestyle are important. Do not exceed the recommended daily intake. Keep out of reach of small children. Store in a cool and dry place.
Article Number: 102120
Highest quality
Vitamins, minerals and trace elements of the highest quality at the best price made in Austria.