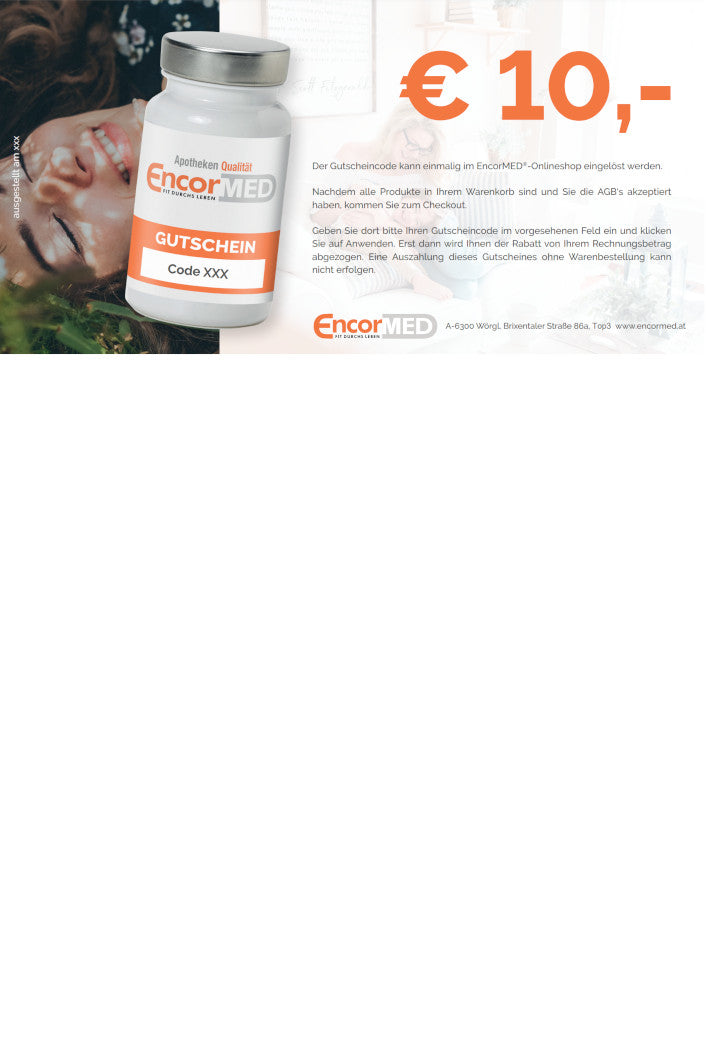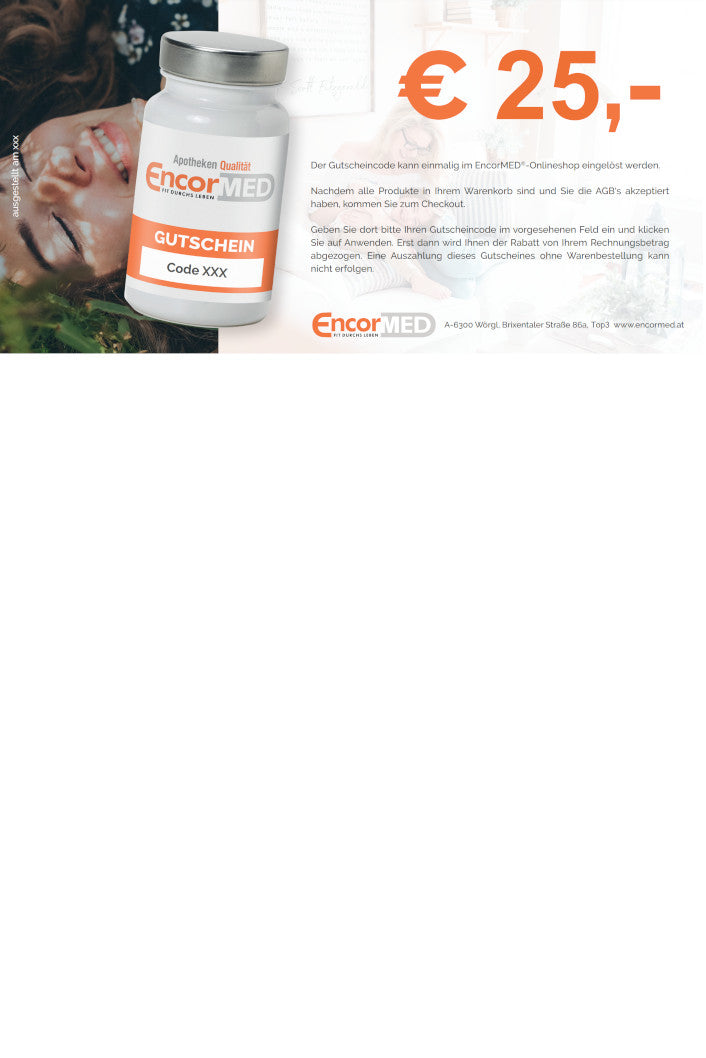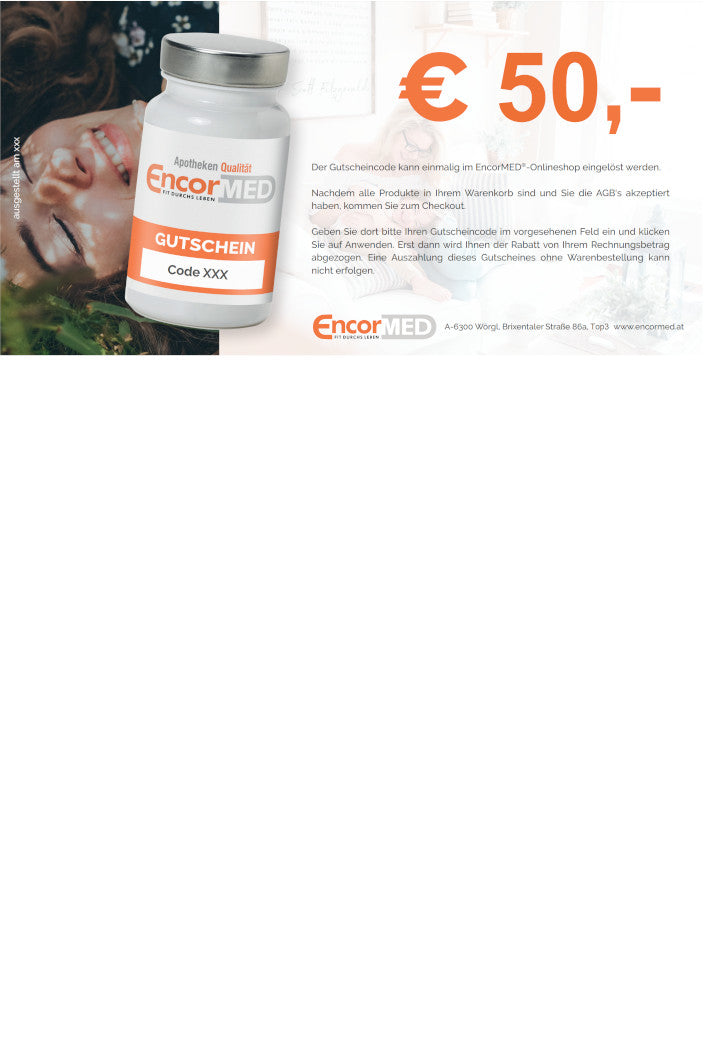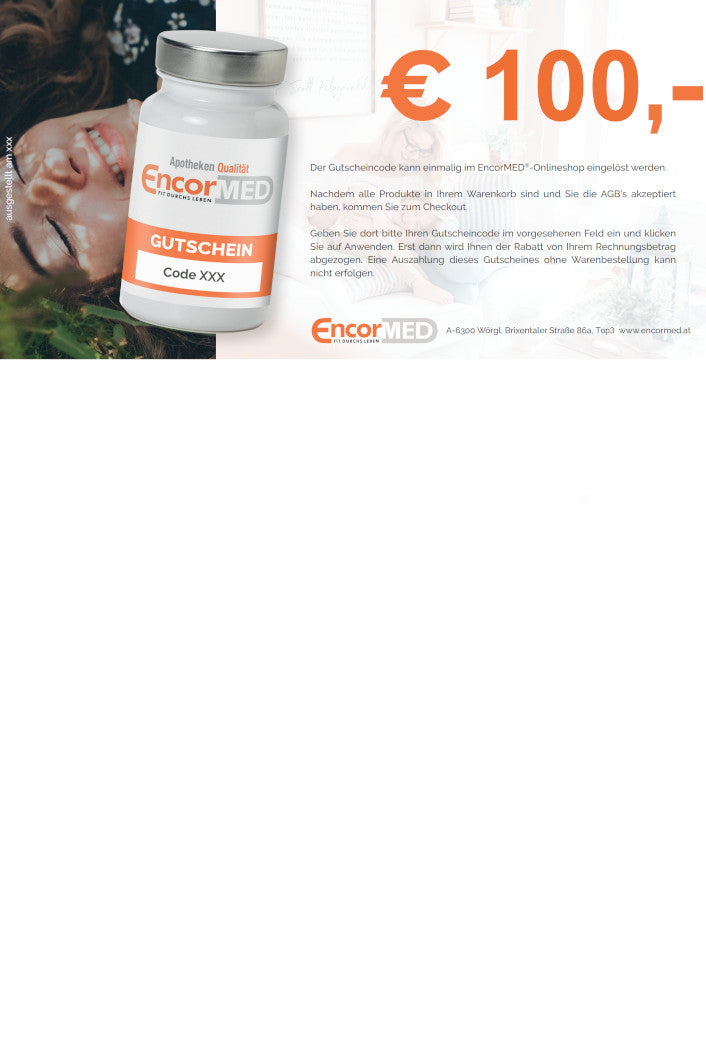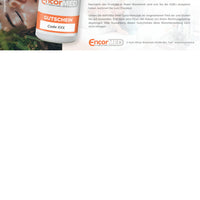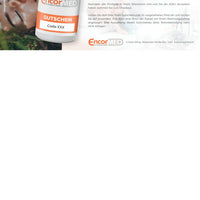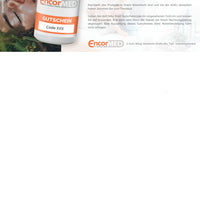 Gift joy to your family, friends and colleagues with an EncorMED gift card. This item is emailed directly to you after payment.
Food supplements are not a substitute for a varied diet. A balanced diet and healthy lifestyle are important. Do not exceed the recommended daily intake. Keep out of reach of small children. Store in a cool and dry place.
Highest quality
Vitamins, minerals and trace elements of the highest quality at the best price made in Austria.