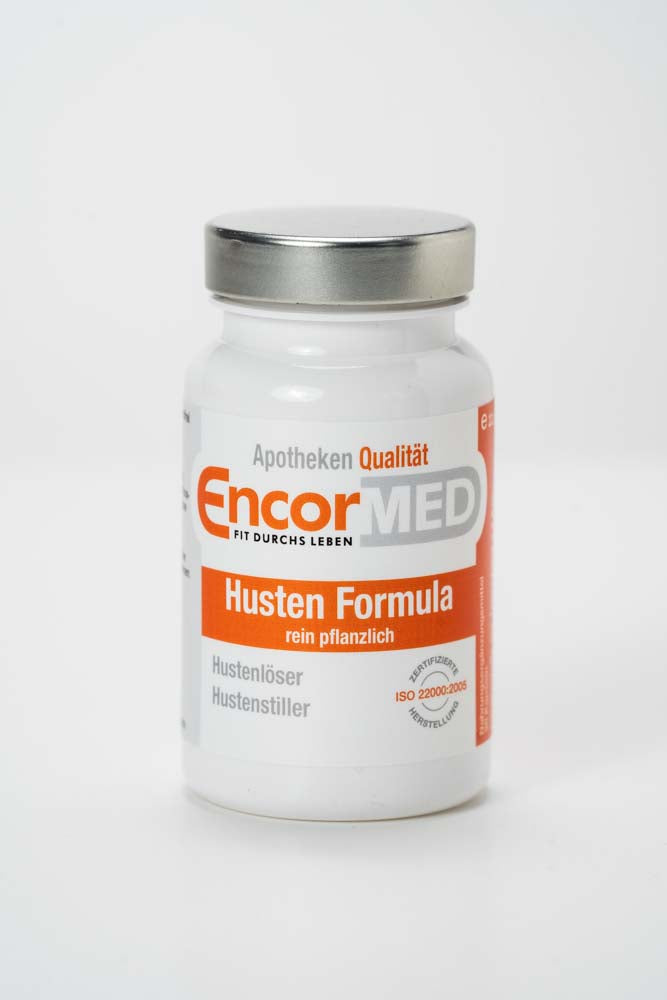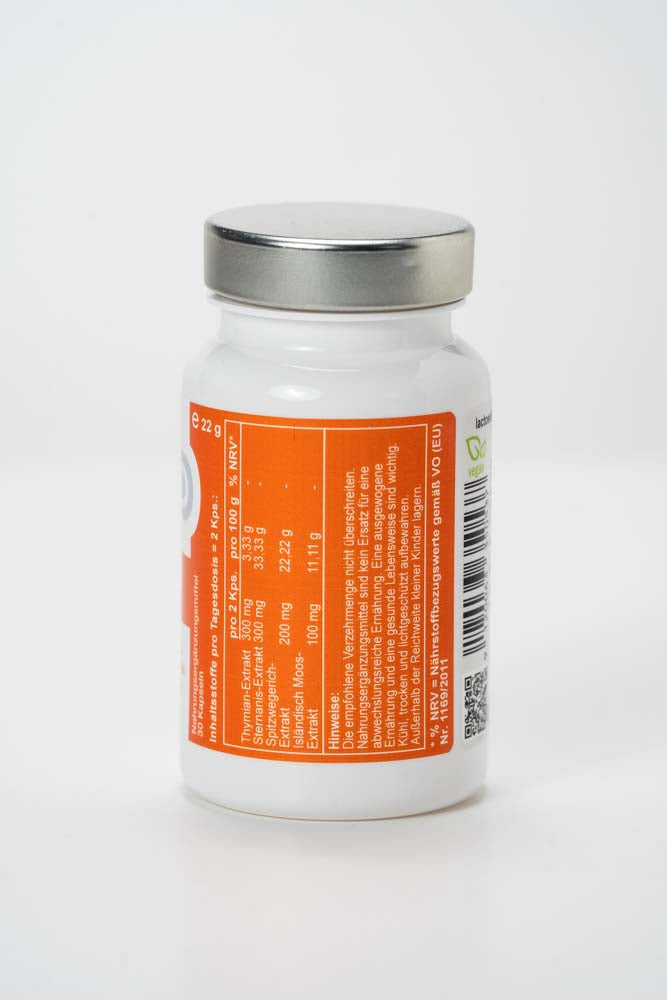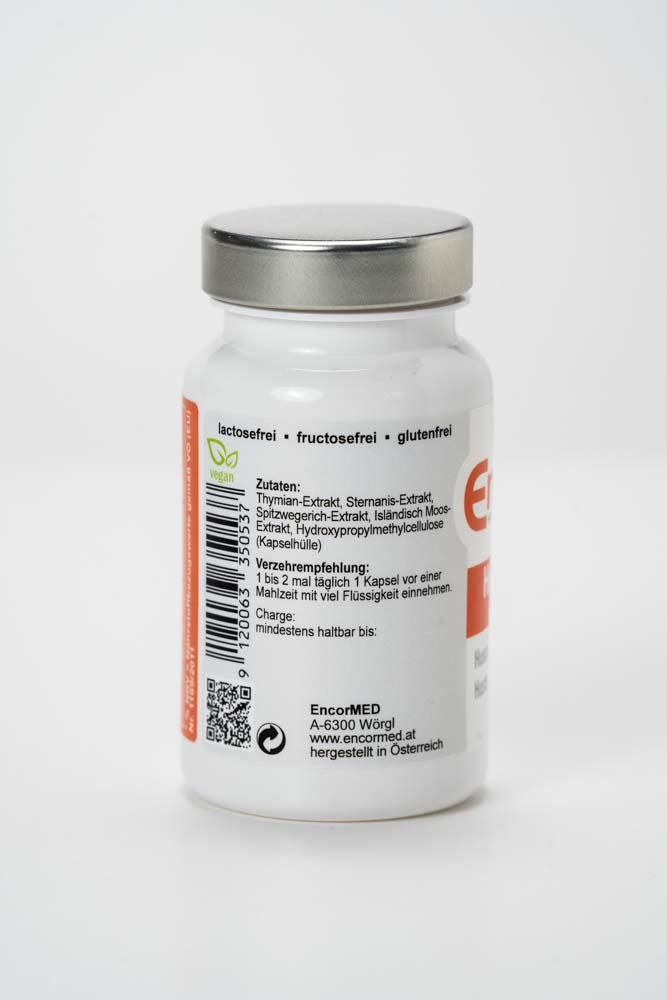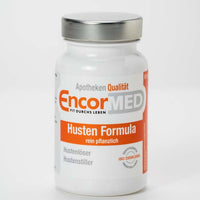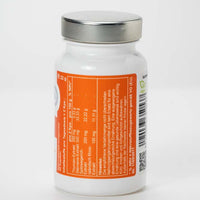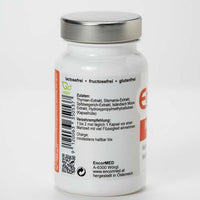 rein pflanzlicher Herkunft
Husten formula
€13,20
VAT included
Sale

• Save
Plantain (Plantago lanceolata) has been used in folk medicine for thousands of years and is known for its anti-irritant, expectorant, anti-inflammatory, antibacterial and immune-boosting effects.
Thyme is rich in essential oils and its active ingredients have anti-inflammatory, antibacterial and antispasmodic properties.
Iceland moss has been known as a medicinal plant since the 17th century, belongs to the lichen group and its main active ingredients have a cough-suppressing, expectorant and antibacterial effect.
Functions of Husten Formula
Positive effect on the respiratory tracts (expectorant and cough suppressant)
Helps protect the respiratory tracts
Practical for when you're on the go and for your travel first-aid kit
Thyme extract, star anise extract, ribwort extract, Icelandic moss extract, hydroxypropyl methylcellulose (capsule shell)
400 mg ribwort extract
400 mg thyme extract
200 mg Icelandic moss extract

Hydroxypropylmethylcellulose (plant fiber)
1 to 2 x daily 1 capsule take before a meal with some liquid
Food supplements are not a substitute for a varied diet. A balanced diet and healthy lifestyle are important. Do not exceed the recommended daily intake. Keep out of reach of small children. Store in a cool and dry place.
Article Number: 102153
Highest quality
Vitamins, minerals and trace elements of the highest quality at the best price made in Austria.