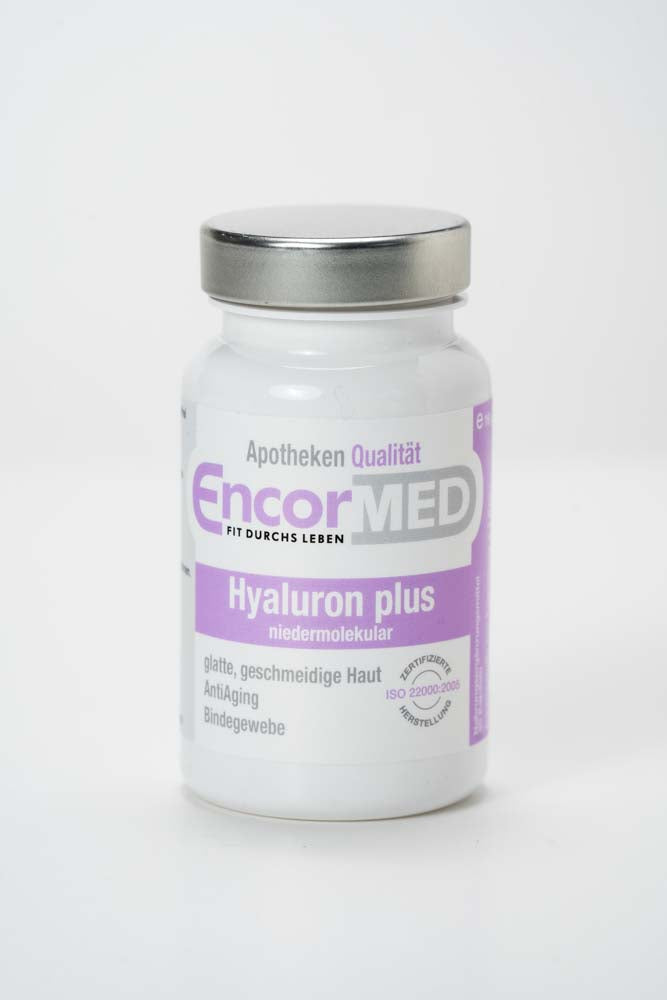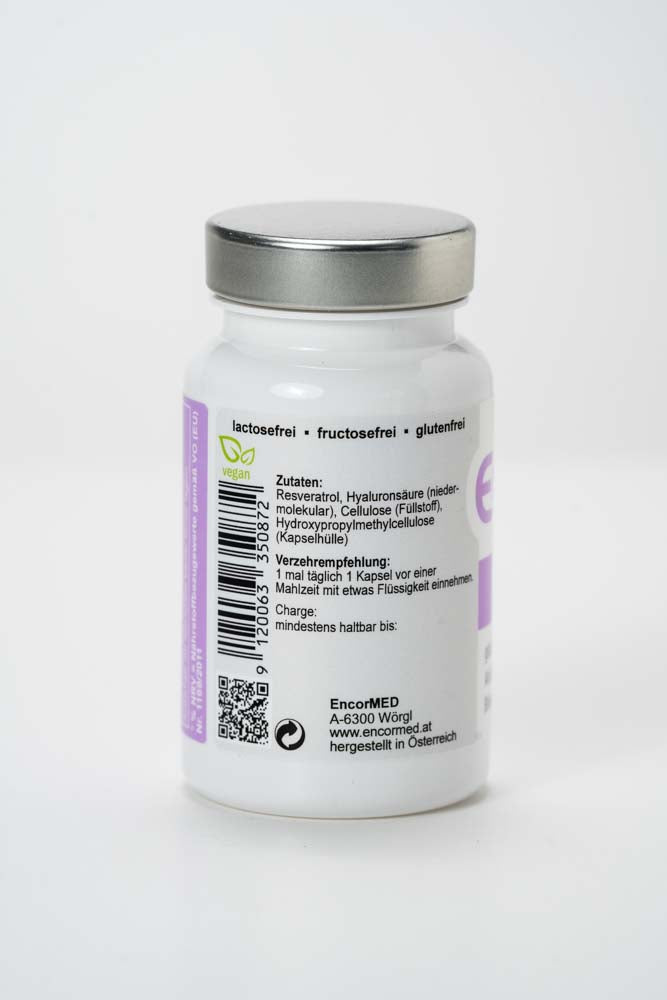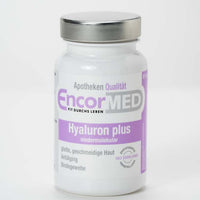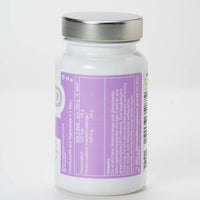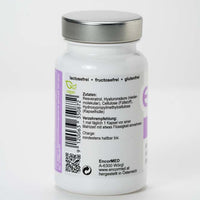 niedermolekular mit Resveratrol
Hyaluron plus
€26,50
VAT included
Sale

• Save
Hyaluronic acid is an endogenous substance and an important component of connective tissue. It provides elasticity, promotes healing processes and is characterized by its extraordinarily high water-binding capacity.
Low-molecular hyaluronic acid of the highest quality and purity is best absorbed in the organism via the intestinal mucosa and can therefore optimally develop its effect.
Resveratrol (= a plant polyphenol that is present as stable, effective trans-resveratrol) is known for its extraordinarily high protection against free radicals (oxidative stress).
Functions of Hyaluron plus
Positive effect on the elasticity of the skin (smooth, supple skin, tight connective tissue)
Helps protect against oxidative stress (anti-ageing)
Positive effect on fat burning, blood lipid levels, insulin sensitivity
Resveratrol, hyaluronic acid (low molecular weight), cellulose (filler), hydroxypropyl methylcellulose (capsule shell)
125 mg resveratrol
100 mg hyaluronic acid (low molecular weight)

Hydroxypropylmethylcellulose (plant fiber)
1 x daily 1 capsule take before a meal with some liquid
Food supplements are not a substitute for a varied diet. A balanced diet and healthy lifestyle are important. Do not exceed the recommended daily intake. Keep out of reach of small children. Store in a cool and dry place.
Article Number: 102185
Highest quality
Vitamins, minerals and trace elements of the highest quality at the best price made in Austria.