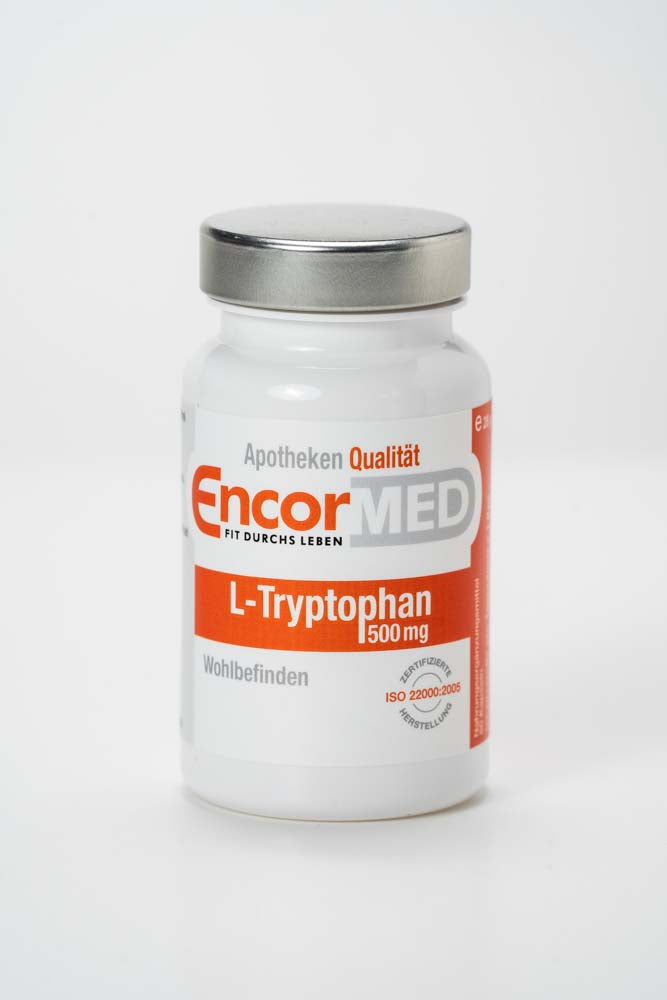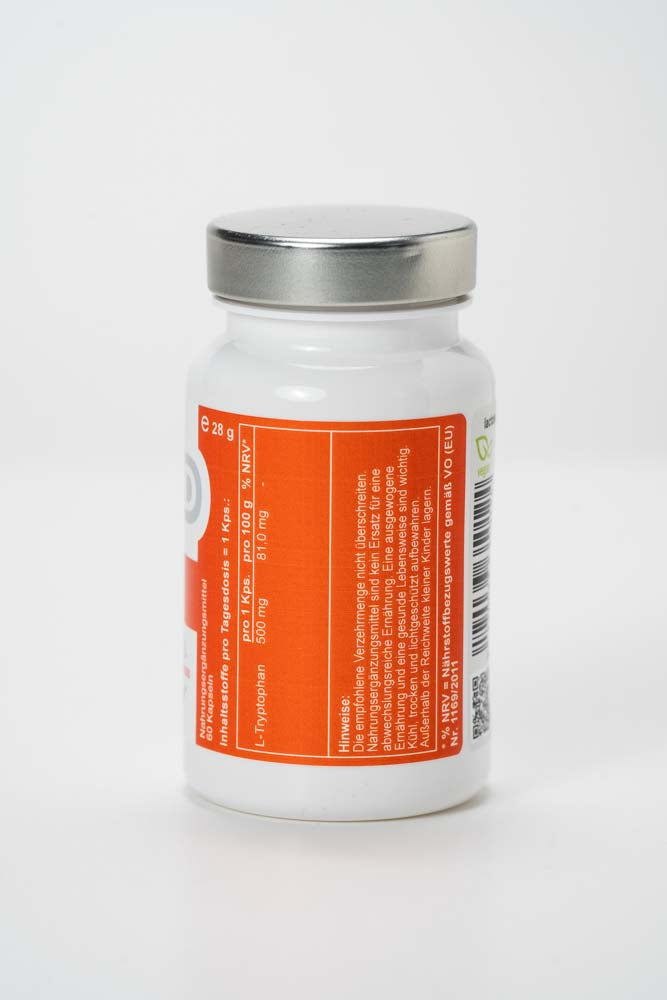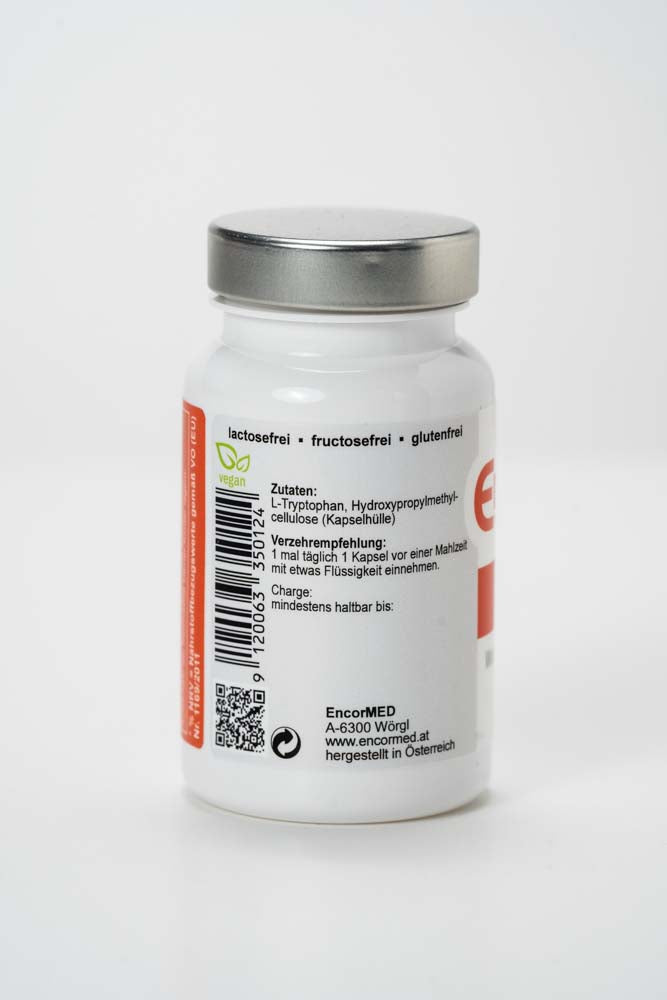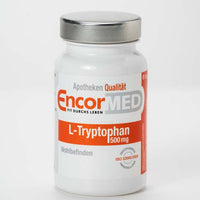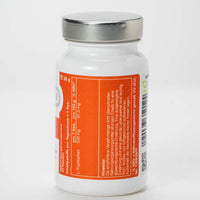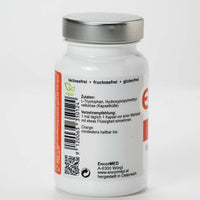 L-Tryptophan 500
€20,70
VAT included
Sale

• Save
Tryptophan (amino acid) is a precursor of nicotinic acid (vitamin B3) and thus has the character of a provitamin, which undertakes essential functions in carbohydrate, protein and fat metabolism and thus ensures the body's energy supply.
Since tryptophan is converted into the neurotransmitter serotonin, it contributes to regulating emotions and has a particularly positive effect on well-being. It indirectly controls the sleep-wake cycle and promotes the absorption of zinc in the body.
Functions of L-tryptophan
Positive effect on sleep quality (regulation of sleep/wake cycle) and well-being/mood as well as productivity
Positive effect on appetite inhibition
L-tryptophan, hydroxypropyl methylcellulose (capsule shell)",
Hydroxypropylmethylcellulose (plant fiber)
1 x daily 1 capsule take before a meal with some liquid
Do not use during pregnancy and Lactation. The concomitant administration of antidepressants is subject to a risk-benefit assessment.
Food supplements are not a substitute for a varied diet. A balanced diet and healthy lifestyle are important. Do not exceed the recommended daily intake. Keep out of reach of small children. Store in a cool and dry place.
Article Number: 102118
Highest quality
Vitamins, minerals and trace elements of the highest quality at the best price made in Austria.