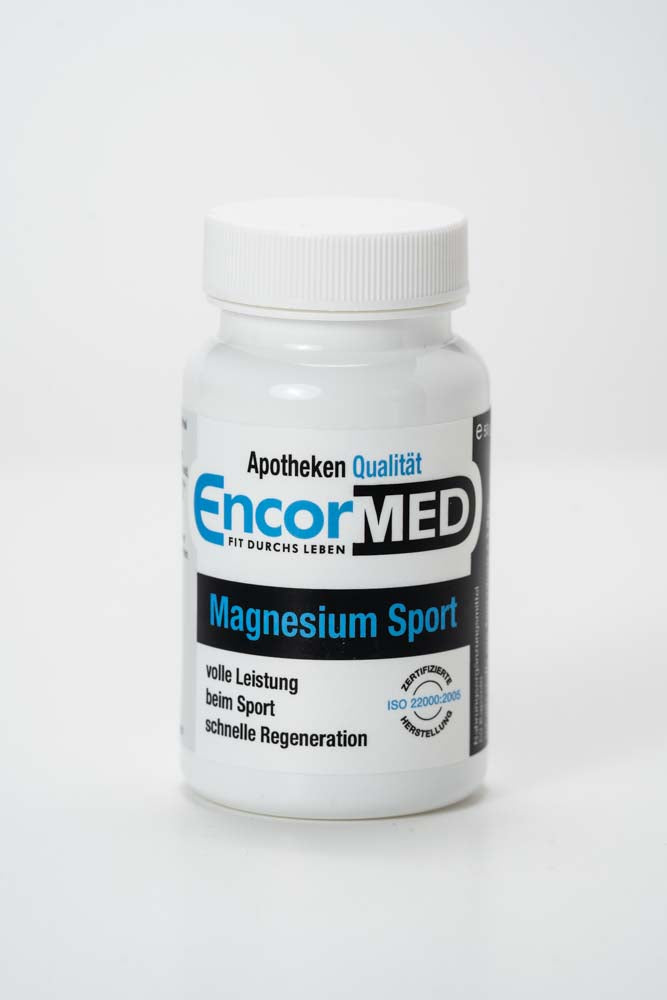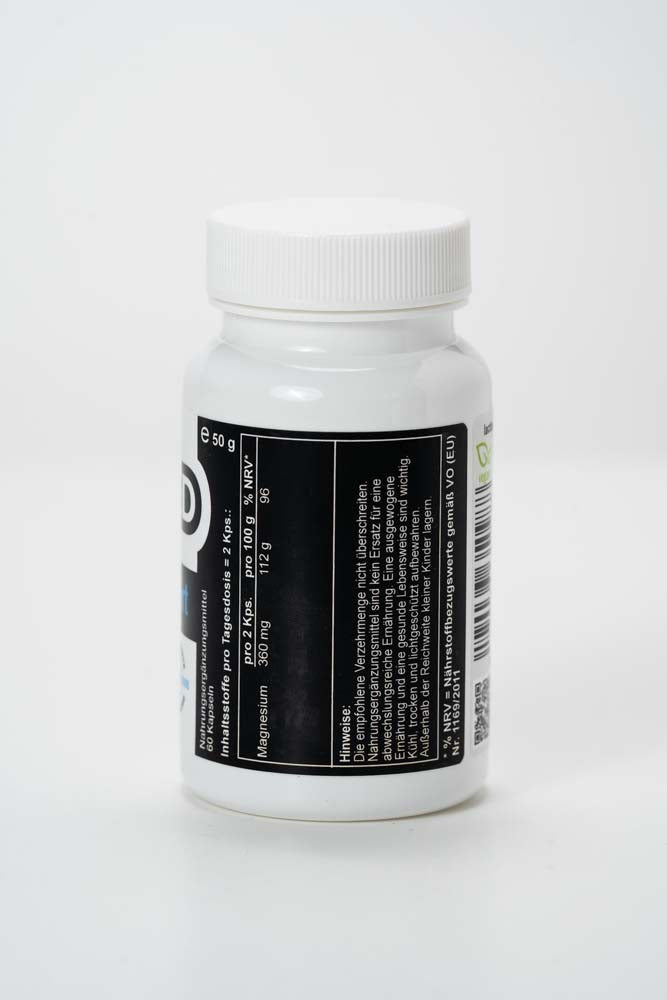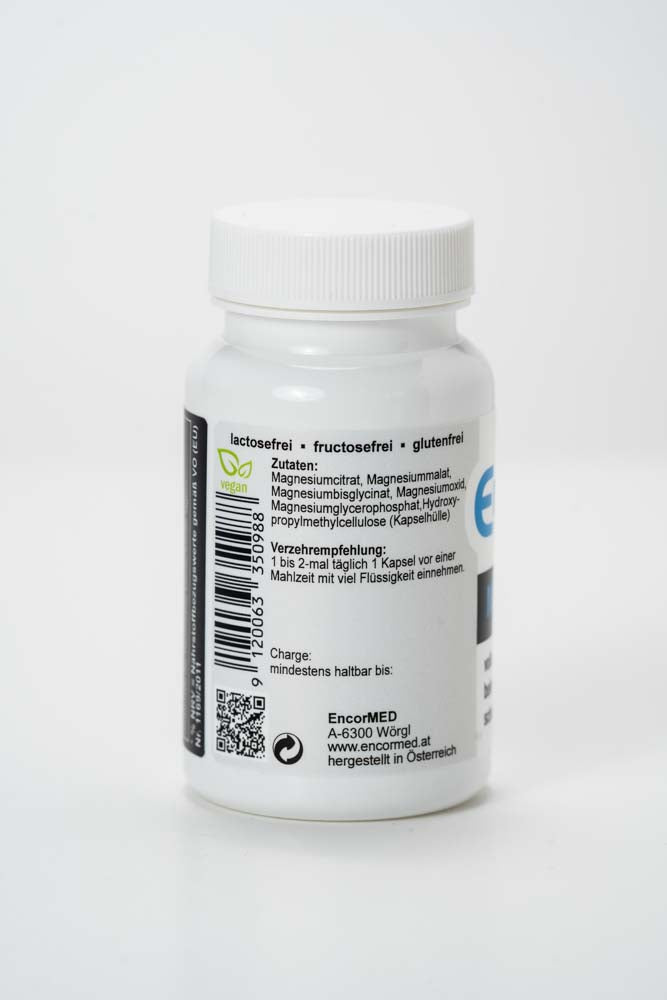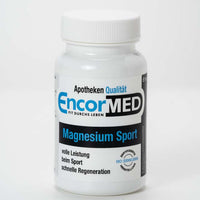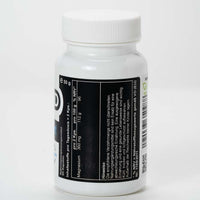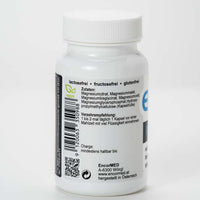 mit Sofort- und Depotwirkung
Magnesium sport
€15,50
VAT included
Sale

• Save
Magnesium is essential for energy production and cell regeneration. There is a basic distinction between inorganic and organic magnesium salts, which differ in their effect:
Immediate effect (organic magnesium salts) magnesium bisglycinate, citrate, glycerophoshat, malate have the highest and rapid absorption/availability and effect in the body (bioavailability) and tolerability
Repository effect (inorganic magnesium salts) magnesium oxide
Functions of Magnesium Sports
Support the muscles and the heart
Positive effect on the nervous system
Essential for regulating the electrolyte balance
Compensates for increased magnesium losses (electrolyte balance)
Contributes to maintaining normal bones and teeth
Cover increased need (age, growth, pregnancy, lactation, chronic diseases)
Magnesium citrate, magnesium malate, magnesium bisglycinate, magnesium oxide, magnesium glycerophosphate, hydroxypropyl methylcellulose (capsule shell)
Hydroxypropylmethylcellulose (plant fiber)
2 x daily 1 capsule take before a meal with some liquid
Food supplements are not a substitute for a varied diet. A balanced diet and healthy lifestyle are important. Do not exceed the recommended daily intake. Keep out of reach of small children. Store in a cool and dry place.
Article Number: 102501
Highest quality
Vitamins, minerals and trace elements of the highest quality at the best price made in Austria.