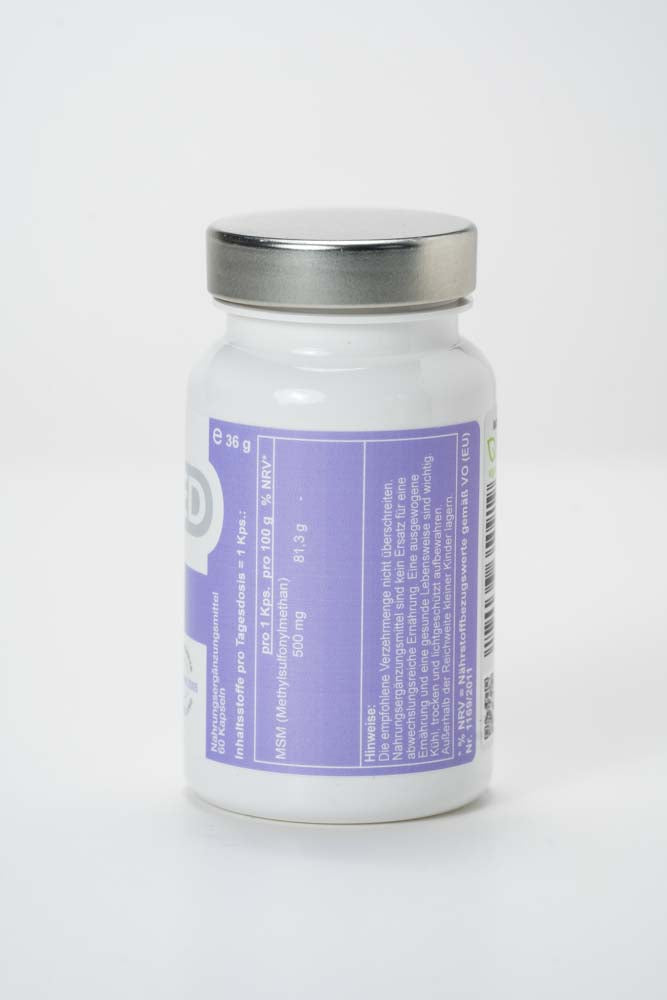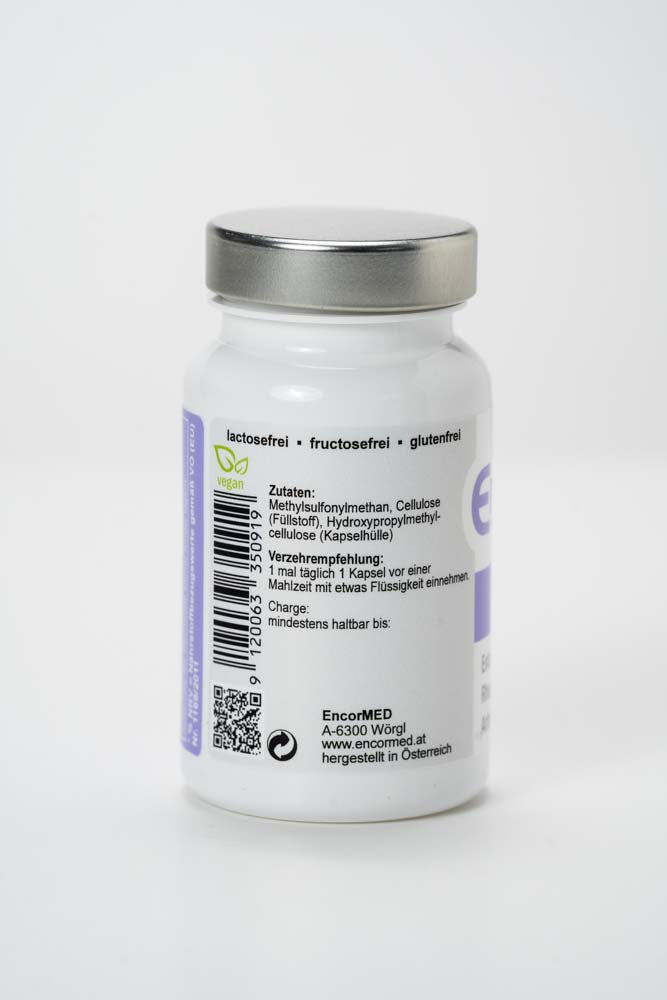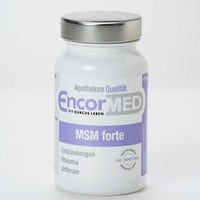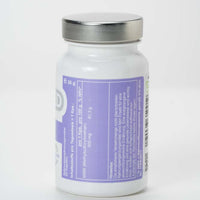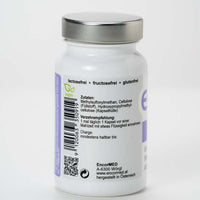 MSM 500 forte
€14,70
VAT included
Sale

• Save
Methylsulfonylmethane (= MSM) is a 100%-pure, top-quality biologically active sulphur compound.
Organic sulphur is an important basic element in human metabolism and is characterized by numerous functions:
It is essential for forming collagen, the scaffolding protein needed for the strength and structure of our connective tissue, bones and tendons.
Sulphur also plays a central role in protein metabolism, improves nutrient absorption of other vitamins, minerals and trace elements in the cells and facilitates the removal of waste products in the human body.
Functions of MSM forte
Supports in the event of inflammations that lead to severe pain due to pressure on tissue and nerves (rheumatism, arthrosis, arthritis, gout, back pain, sports injuries, muscle pain, bursitis, tendonitis)
Positive influence on blood flow (circulation) and the nutrient supply of the affected/diseased tissue
Helps to ensure optimal supply of the musculoskeletal system
Methylsulfonylmethane, cellulose (filler), hydroxypropyl methylcellulose (capsule shell)
500 mg MSM (methylsulfonylmethane)
Hydroxypropylmethylcellulose (plant fiber)
1 x daily 1 capsule take before a meal with some liquid
Food supplements are not a substitute for a varied diet. A balanced diet and healthy lifestyle are important. Do not exceed the recommended daily intake. Keep out of reach of small children. Store in a cool and dry place.
Article Number: 102198
Highest quality
Vitamins, minerals and trace elements of the highest quality at the best price made in Austria.