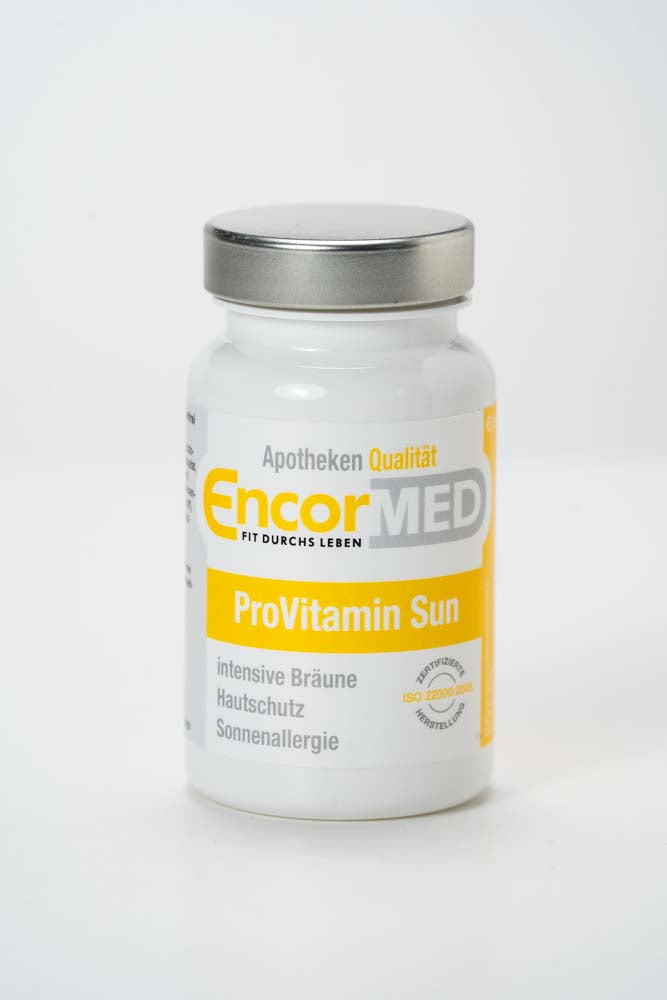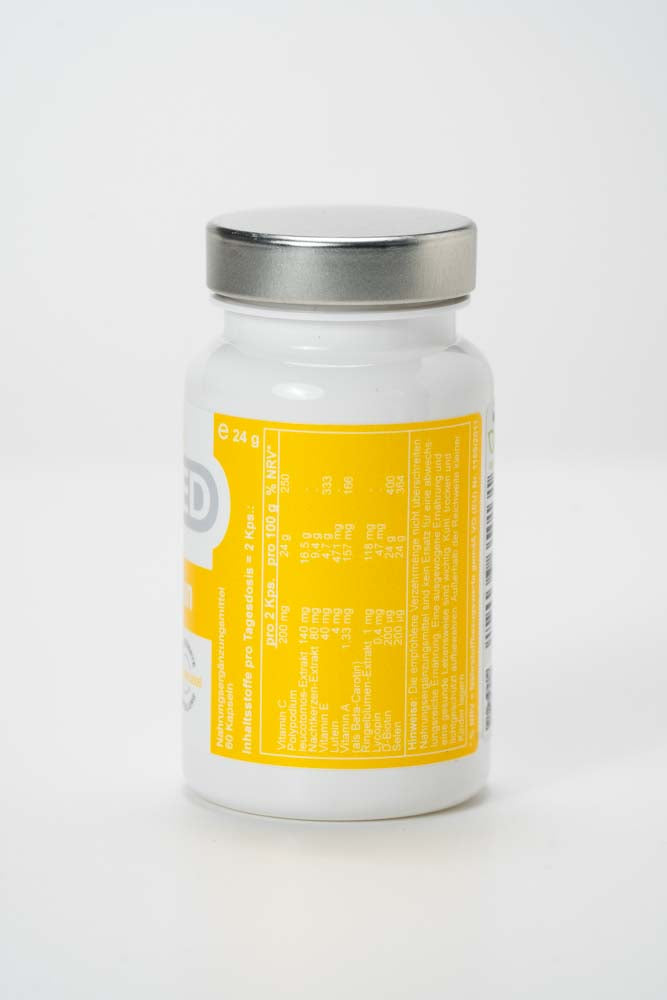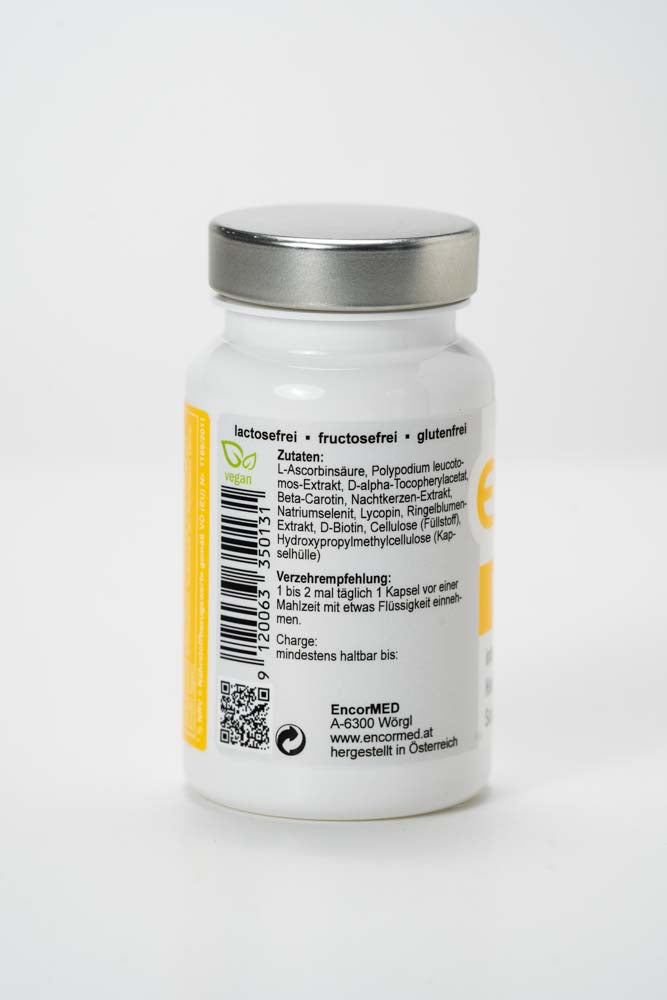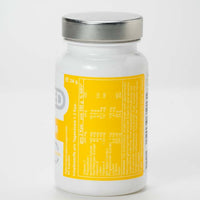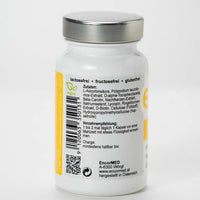 ProVitamin Sun
€18,00
VAT included
Sale

• Save
Polypodium leucotomos is a fern native to the Honduran rainforest (Central America) with photoprotective properties, i.e. it has an andioxidative function (protection against free radicals), preserves dermal immune surveillance and protects the skin tissue from harmful solar radiation (sunburn reactions, premature skin aging or photoaging/= thickening of the skin, the skin becomes inelastic, formation of wrinkles/creases).
Vitamin C is one of the most well-known vitamins. It protects the membranes of the immune cells from free radicals, which attack the cells and tissues of our body.
Evening primrose extract has a high proportion of linolenic acid (omega 6, unsaturated fatty acid), which is built into various skin ceramides. These are the main components of healthy skin's intact protective barrier.
Vitamin E is effective as an antioxidant and can prevent the formation of free radicals.
Lutein is a carotenoid of plant origin that can be accumulated in the human retina and protects the visual cells from short-wave light and free radicals.
Marigold extract (Calendula officinalis) and has analgesic, wound-healing, tissue-strengthening and antibacterial properties.
Beta-carotene also called ProVitamin A, has antioxidant properties, controls the reactions of the immune system and regulates cell growth.
Lycopene (= natural tomato plant dye) and, as one of the strongest antioxidants, has a high protective effect against free radicals (including against UV radiation from sunlight).
D-biotin is also known as vitamin B7 or vitaminH and is an essential component for healthy skin, a good appearance and glossy hair.
Selenium protects against oxidative cell damage as a radical scavenger and improves the body's immune competence.
Functions of ProVitamin Sun
Helps protect from sun damage to the skin and eyes
Positive effect on beautiful, intense, even skin tanning
Supports skin that is allergic to the sun
When visiting solariums
L-ascorbic acid, polypodium leucotomos extract, d-alpha tocopherol acetate, beta-carotene, evening primrose extract, sodium selenite, lycopene, marigold extract, D-biotin, cellulose (filler), hydroxypropyl methylcellulose (capsule shell)
200 mg vitamin C
140 mg polypodium leucotomos extract
80 mg evening primrose extract
40 mg vitamin E
4 mg lutein
1 mg marigold extract
1.33 mg vitamin A (as beta-carotene)
0.4 mg lycopene
200 µg D-biotin
200 µg selenium

Hydroxypropylmethylcellulose (plant fiber)
1 x daily 1 capsule take before a meal with some liquid
Food supplements are not a substitute for a varied diet. A balanced diet and healthy lifestyle are important. Do not exceed the recommended daily intake. Keep out of reach of small children. Store in a cool and dry place.
Article Number: 102119
Highest quality
Vitamins, minerals and trace elements of the highest quality at the best price made in Austria.