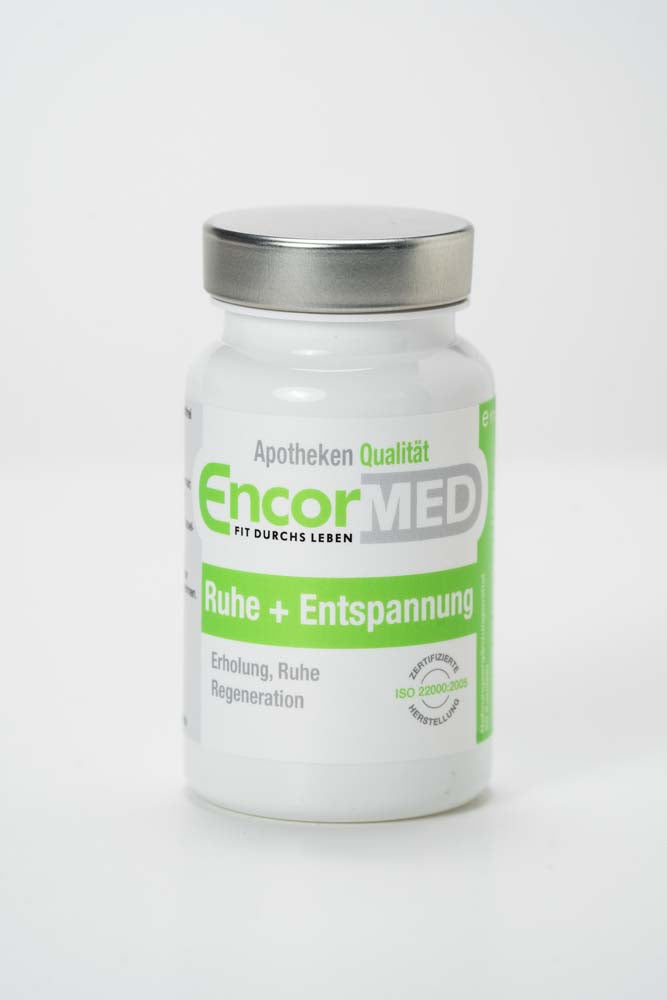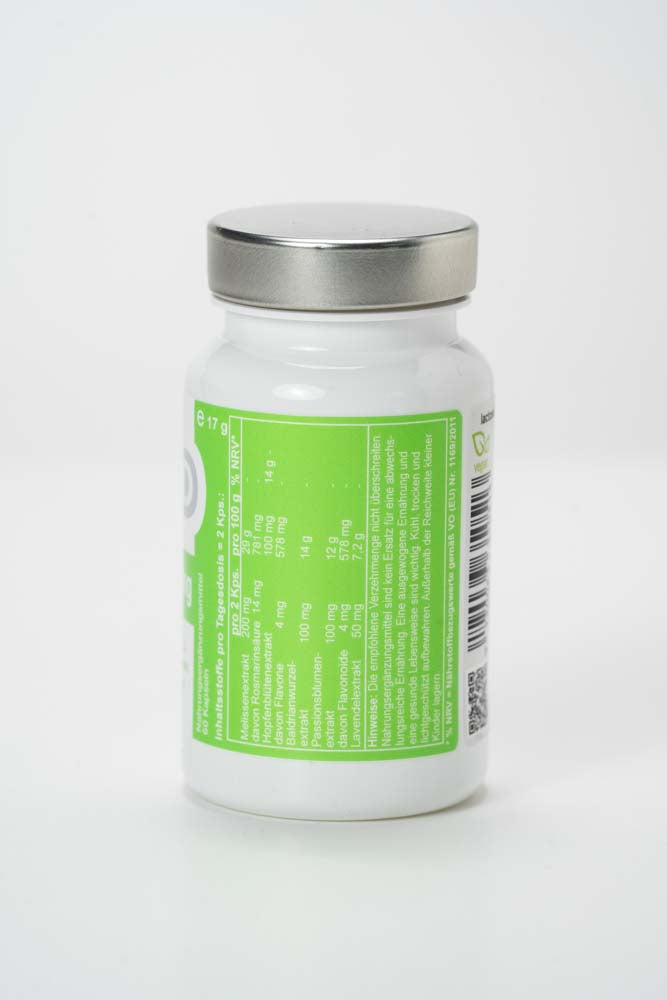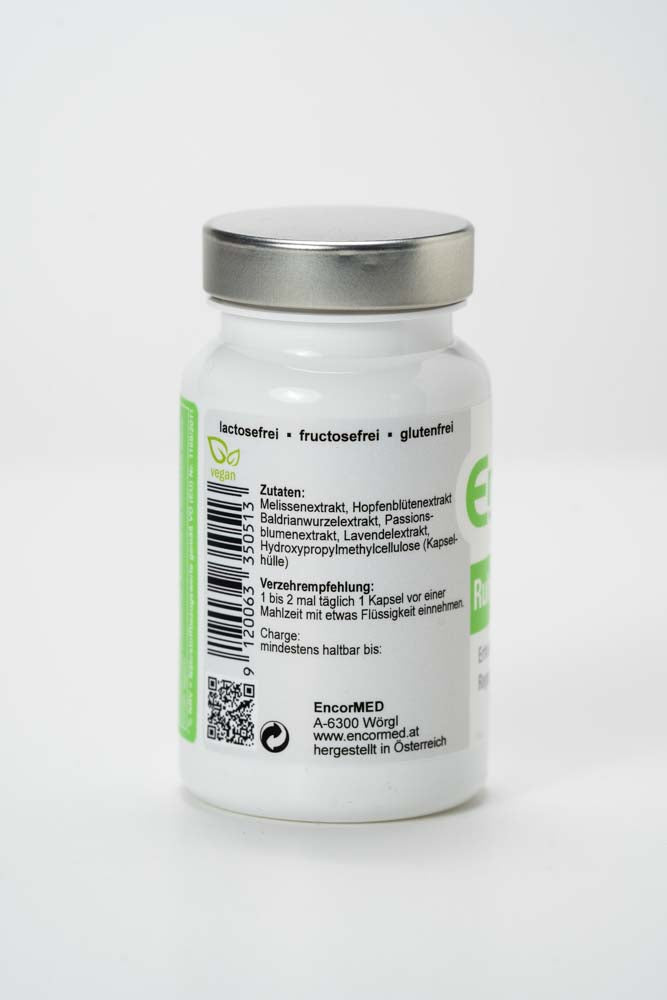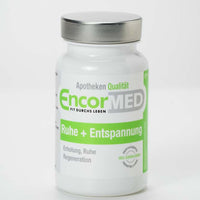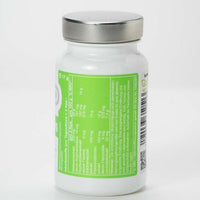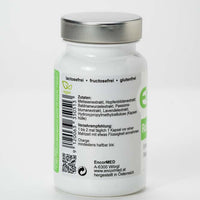 rein pflanzlich für untertags
Rest + relaxation
€15,20
VAT included
Sale

• Save
Valerian and hops have a relaxing and harmonising effect.
Lavender (lavandula angustifolia) and lemon balm have a calming (anxiety-relieving) effect on the nervous system.
Passion flower has a balancing effect and relieves stress.
Functions of Rest + Relaxation
Supports rest and relaxation in the event of inner unrest (anxiety)
Positive effect on physical and mental regeneration
Melissa extract, valerian root extract, hop extract, passionflower extract, lavender extract, cellulose (filler), hydroxypropyl methylcellulose (capsule shell)
200 mg lemon balm extract of which 14 mg romarinic acid
100 mg valerian root extract of which 300 µg valeric acid
100 mg hop extract of which 4 mg flavonoids
100 mg passionflower extract of which 4 mg flavonoids
50 mg lavender extract
Hydroxypropylmethylcellulose (plant fiber)
1 to 2 x daily 1 capsule take before a meal with some liquid
Food supplements are not a substitute for a varied diet. A balanced diet and healthy lifestyle are important. Do not exceed the recommended daily intake. Keep out of reach of small children. Store in a cool and dry place.
Article Number: 102146
Highest quality
Vitamins, minerals and trace elements of the highest quality at the best price made in Austria.