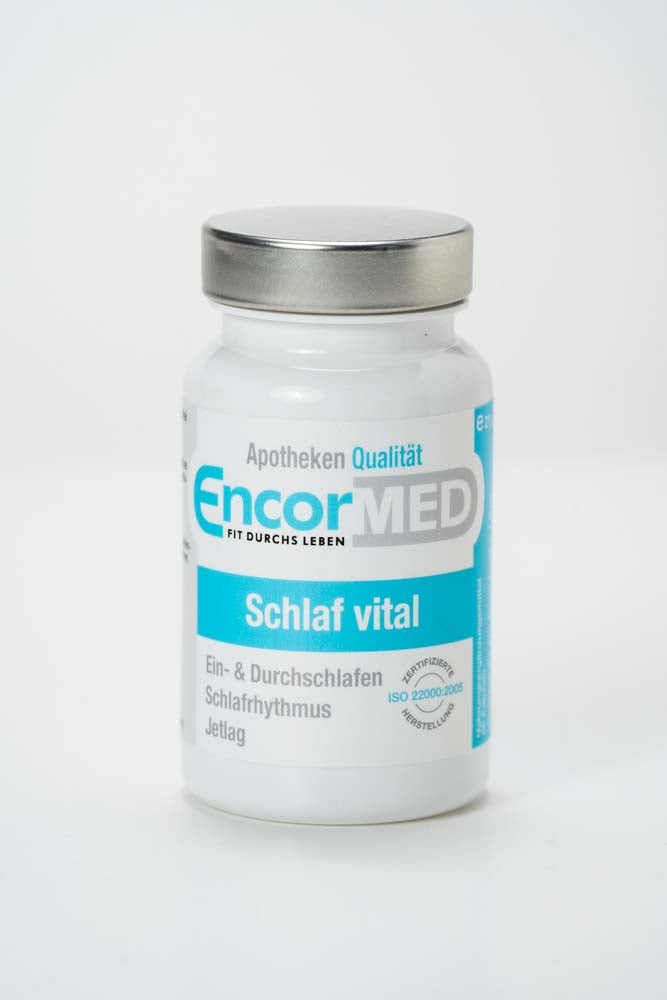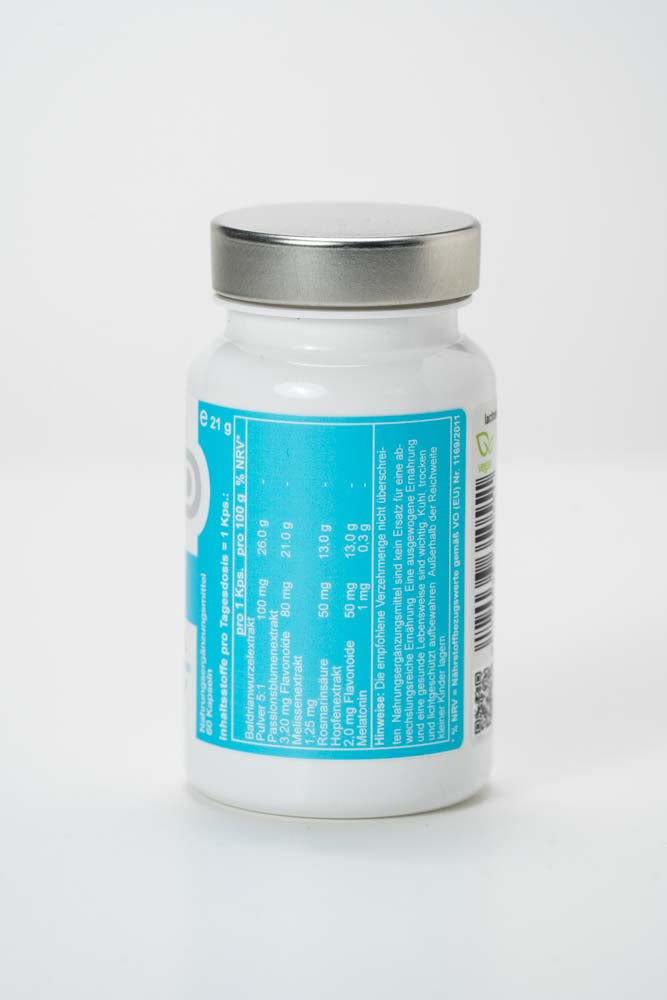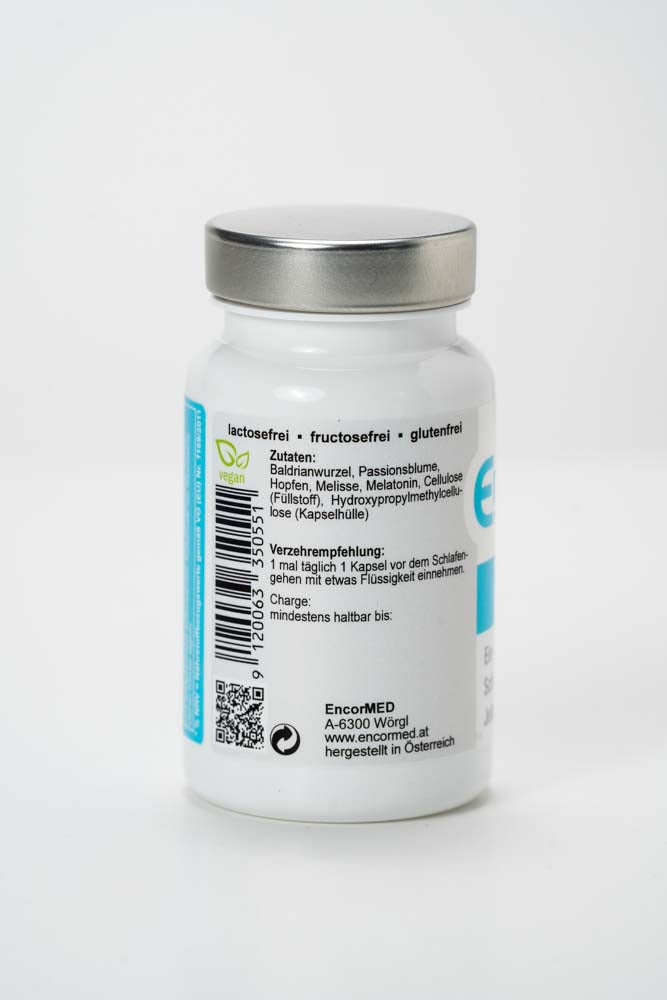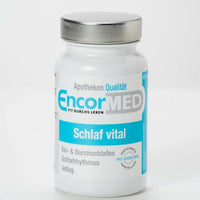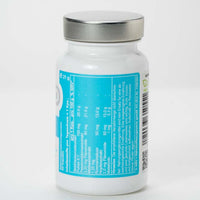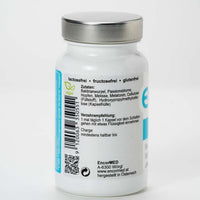 pflanzlich plus Melatonin
Schlaf vital
€16,70
VAT included
Sale

• Save
Melatonin controls the natural day-night rhythm (the internal clock) and has a positive influence on the quality of sleep, the time it takes to fall asleep and deep sleep. Shift work or time differences when traveling long distances and taking certain medications (e.g. acetylsalicylic acid, calcium antagonists, beta blockers, etc.) can cause disturbances in the melatonin balance.
Valerian, passion flower, lemon balm and hops are of purely plant origin and are known for their harmonising, calming, relaxing effect.

Functions of Schlaf vital
Positive effect on the natural day-night rhythm leaving you well rested and full of vitality for the day
Positive effect on how long it takes to fall asleep, deep sleep and sleep quality
Valerian root, passionflower, hops, lemon balm, melatonin, hydroxypropyl methylcellulose (capsule shell)
100 mg valerian root extract powder 5:1 80 mg passionflower extract
50 mg lemon balm extract
50 mg hop extract
1 mg melatonin

Hydroxypropylmethylcellulose (Plant fiber)
1 x daily 1 capsule take before bedtime with some liquid
Food supplements are not a substitute for a varied diet. A balanced diet and healthy lifestyle are important. Do not exceed the recommended daily intake. Keep out of reach of small children. Store in a cool and dry place.
Article Number: 102126
Highest quality
Vitamins, minerals and trace elements of the highest quality at the best price made in Austria.