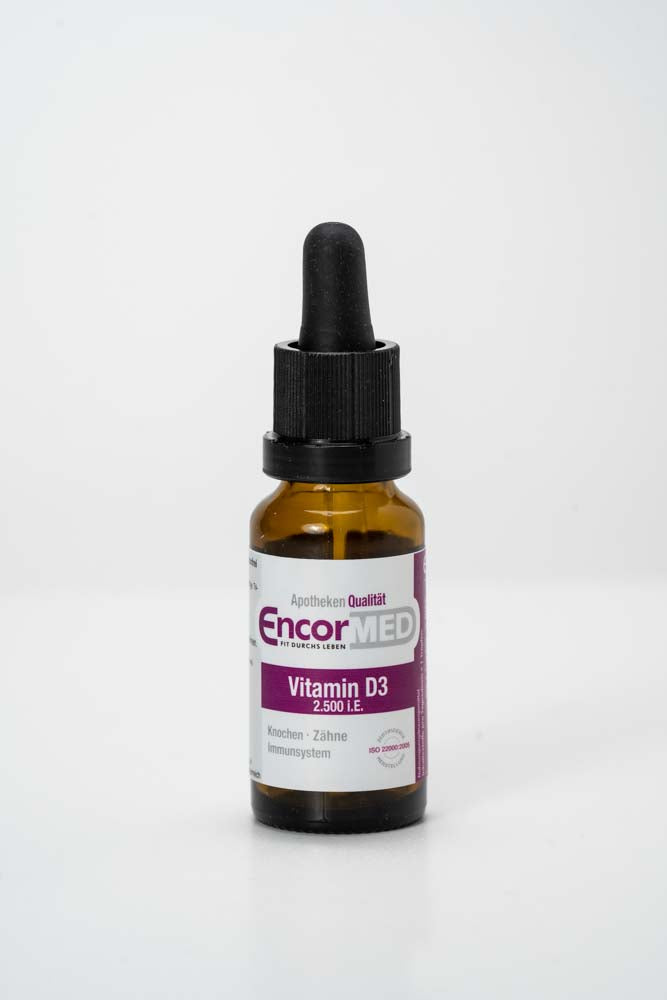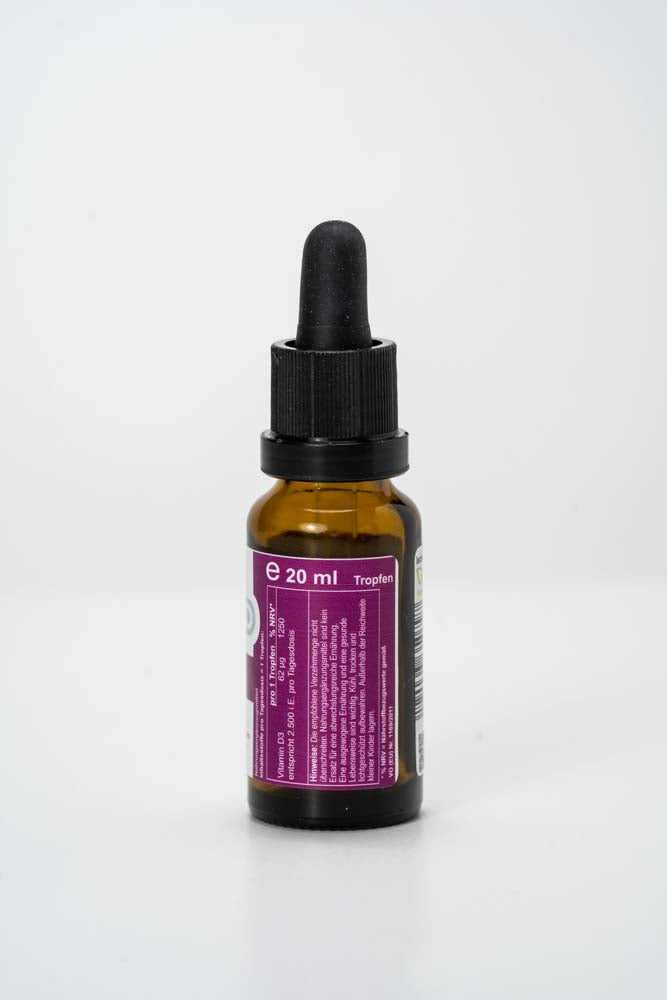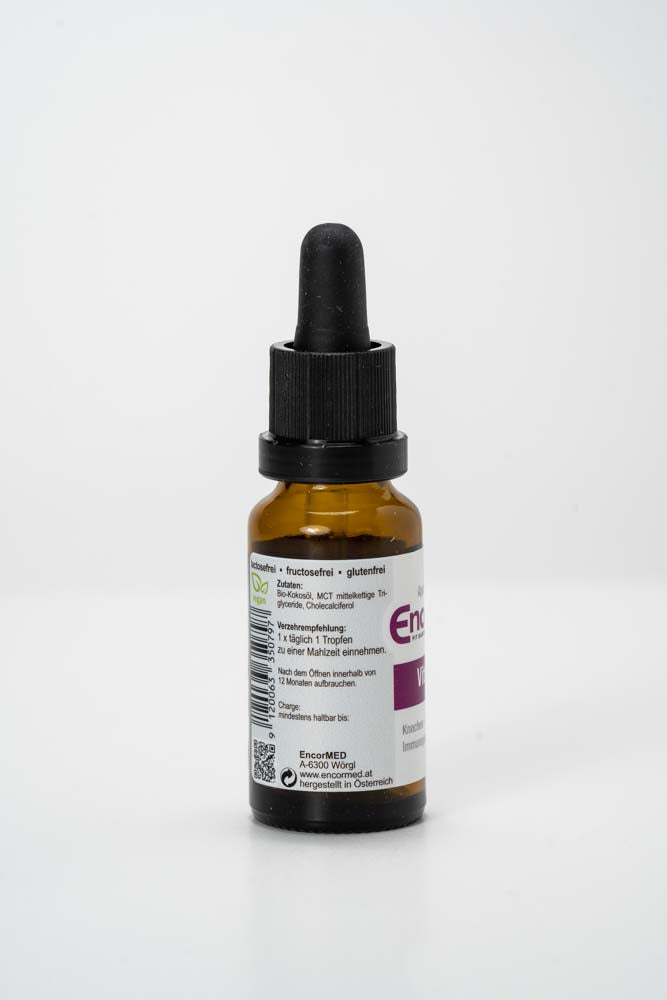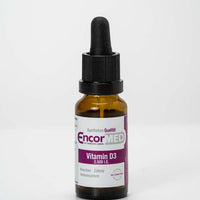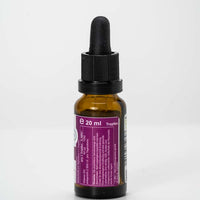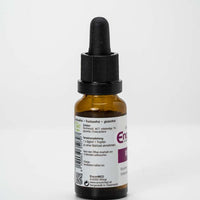 Vitamin D3 2.500 i.U. drops
€20,50
VAT included
Sale

• Save
Vitamin D has a special place among the vitamins, since the skin of healthy people can form it with the help of sunlight. The body's ability to produce vitamin D is influenced by many factors (season, skin pigmentation, skin covered with clothing or sunscreen, use of certain medicines) and decreases with age.
Functions of Vitamin D3
Is important for the function of the immune system
Contributes to maintaining normal bones, teeth and muscle function
Contributes to normal use of calcium and phosphorus in the blood
Supports water accumulation in the body's tissue
Organic coconut oil, MCT medium-chain triglycerides, cholecalciferol
62 µg Vitamin D3 (= 2.500 i.U.)
1 x daily 1 drop or as directed by the doctor/therapist
Food supplements are not a substitute for a varied diet. A balanced diet and healthy lifestyle are important. Do not exceed the recommended daily intake. Keep out of reach of small children. Store in a cool and dry place.
Article Number: 102170
Highest quality
Vitamins, minerals and trace elements of the highest quality at the best price made in Austria.