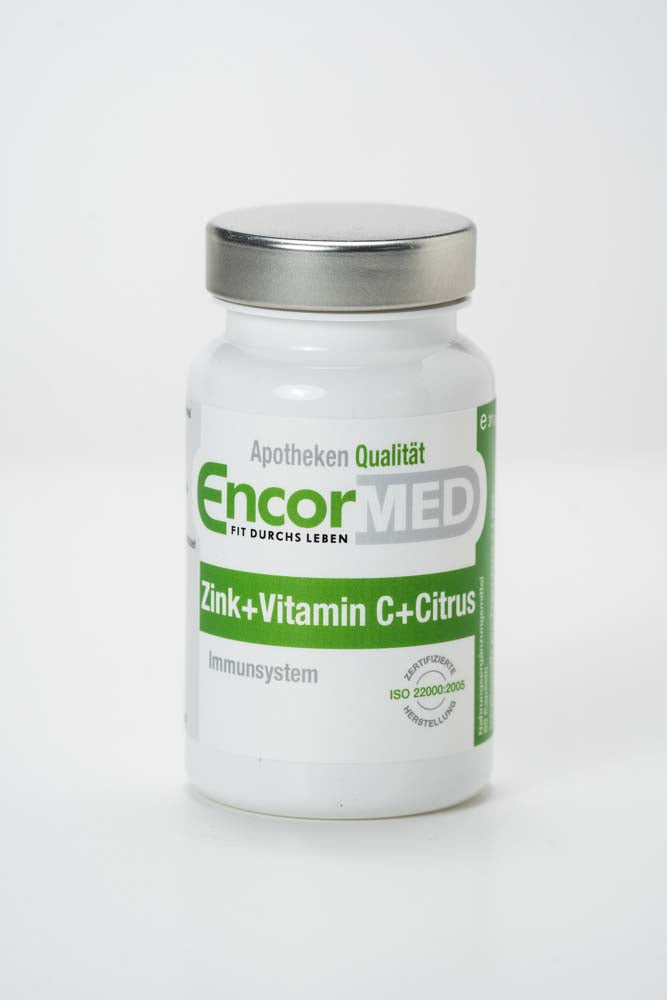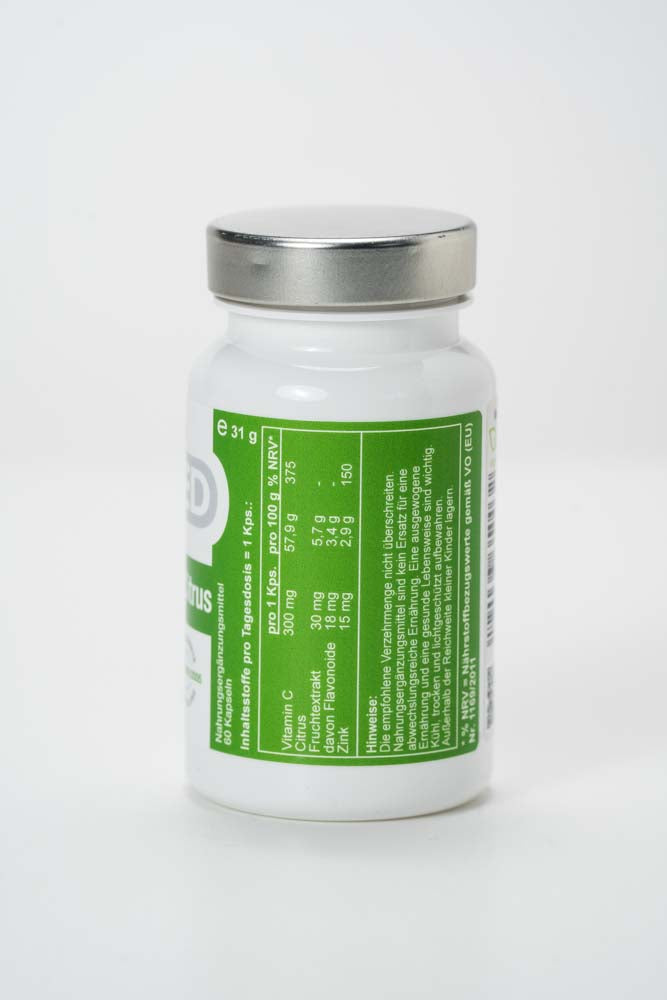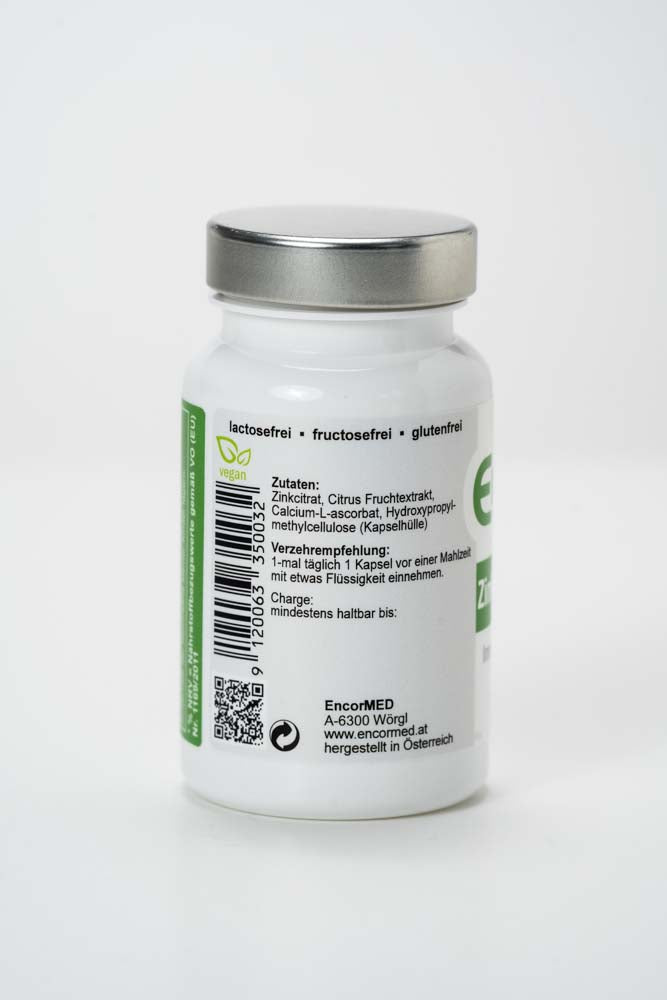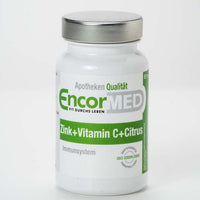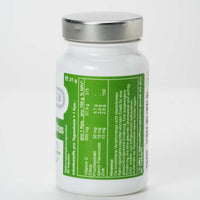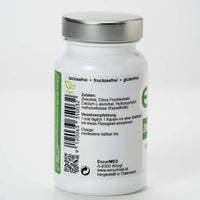 Zink + Vitamin C + Citrus
€13,50
VAT included
Sale

• Save
Zinc is involved in more than 300 enzyme processes in our body and plays an important role in the specific immune system. Zinc is needed for the production of T cells and killer cells that can destroy infected cells.
Vitamin C is one of the most well-known vitamins. It protects the membranes of immune cells from free radicals, which attack cells and tissues in our body. Buffered (retarded) vitamin C is released into the body continuously over many hours and is very well tolerated by people with sensitive digestion, as it has an almost neutral pH value and is therefore not an acid burden for the stomach.
Citrus bioflavonoids are considered natural vitamin boosters and have a strong antioxidant effect synergistically with vitamin C (protection against free radicals).
Functions of Zinc + Vitamin C + Citrus
Supports normal immune functionality
Helps with allergies
Positive effect on skin redness/inflammation
Helps protect cells from oxidative stress
Zinc citrate, citrus fruit extract, calcium-L-ascorbate (= sustained release vitamin C), hydroxypropyl methylcellulose (capsule shell)
300 mg vitamin C
30 mg citrus fruit extract
15 mg zinc

Hydroxypropylmethylcellulose (plant fiber)
1 x daily 1 capsule take before a meal with some liquid
Food supplements are not a substitute for a varied diet. A balanced diet and healthy lifestyle are important. Do not exceed the recommended daily intake. Keep out of reach of small children. Store in a cool and dry place.
Article Number: 102105
Highest quality
Vitamins, minerals and trace elements of the highest quality at the best price made in Austria.